The tech world is full of exciting companies that seem to burst onto the scene and command everyone's attention. You're likely to read more than one story chronicling how tenacious tech creatives became "overnight" billionaires thanks to their talent and hard work.
You might think this is common, but actually it's a rarity in the tech world: 90% of tech startups fail according to a Forbes article.
What's interesting is how tech startup failures can help an interior designer. There are most definitely lessons to be learned from these digital creatives. If you want to build your business and not fall into the same traps, let's take a look at some brilliant beginnings that ended in the dustbin of obscurity.
So what are the lessons you can learn as an interior designer from failed tech startups?
Lesson #1: You need the right business model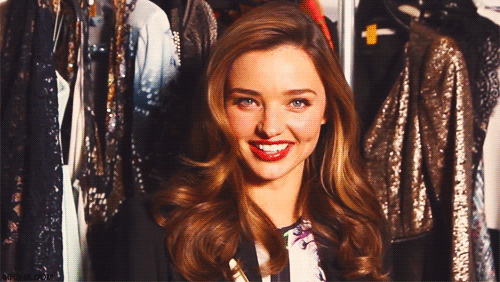 Let's start with Pets.com. Founded in 1998, Pets.com aimed to own the online marketplace for pet owners of all breeds, selling pet supplies for your furry friends with the unique selling point of offering consumers the convenience of not having to visit a brick and mortar store.
A great idea, right? It was! It was revolutionary; a breakthrough in services and shopping options for that market. They failed anyway. Today, another company, Chewy, has claimed that win.
What Went Wrong: Their most critical error was that they simply had a poor business model. Back when Pets.com launched, online shopping was brand new. People were curious then, but it was so novel of a concept that demand was low. Of course today, we can't imagine any company who expects to do well not having a competent online business presence.
If Pets.com had developed a comprehensive, well-researched business model in 1998, they would have known that while they had a great idea and that online shopping certainly had potential for exponential growth over time, and that growth depended on maturity of the market. They could have then dedicated some of their multi-million dollar budget for bringing awareness to diversified revenue streams, while building demand through active storytelling.
Why do I need this service, anyway? What's the positive impact on my life? Pets.com needed a business plan that prioritized building demand and demonstrating impact, critical components of every success story for business.
The Lesson: Invest in developing your business model. Conduct a frank and thorough evaluation of your ideal clients, including what they value about your services, and how your services help them solve problems and realize their dreams. Don't be afraid to acknowledge challenges (like the hurdle Pets.com faced in creating market demand). There is a strategy and tools to surmount almost every obstacle.
The Takeaway: Successful businesses are deeply honest about their strengths, and stay true to their founding vision.
Lesson #2: Honor your history. Be true to you.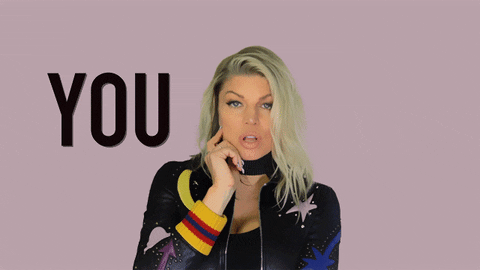 Now let's take a look at Quirky.
Quirky was started in 2009 by Ben Kauffman. Its beginnings were so auspicious that it received $185 million in funding at its inception. The company's business model was simple: put creative product ideas on their site, invite users to vote for their favorite ideas, and then greenlight production and ultimately the sale of the winning products—like an early, online version of Shark Tank. Awesome idea, right?
And at first, it worked!
Two of their most popular products that reached production stage included the Wink home system (similar to an Alexa or Google Assistant) and a flexible outlet called Pivot Power that was essentially a surge protector that was bendable and adjustable. These two core products became the base of their revenue stream. There was high demand, and the money rolled in.
What Went Wrong: Simply put, Quirky abandoned its core competencies and the products that it built its foundation for success. Quirky attempted to create too many products too quickly, and failed to focus on what it could rightly claim were their core successes—the Wink and Pivot Power.
Over time, the quality of these core products degraded as Quirky diluted its value to consumers with unfocused, off-brand experiments.
Wink went bankrupt in 2015.
Think about that. The company that delivered Alexa-like power first, failed.
The Lesson: It's pretty simple: you know what you do best. While it is important to remain creative and take on new challenges, you know your core competencies and what makes you special.
Don't abandon what is currently working because there might be a new shiny idea winking at you. Stay true to what works and improve upon that.
The Takeaway: Experimentation is fine, as long as it doesn't sabotage your ability to deliver the value and services that helped you grow in the first place.
Lesson #3: Marketing matters. Not sometimes. All. The. Time.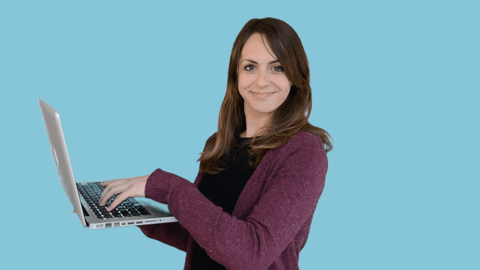 And here's one last example: 99dresses, founded by 18-year-old Nikki Durkan, owed its promising start to a brilliant idea—offering women the option to trade, buy or sell dresses or other designer clothing at a steep discount. Yes, this sounds just like the very successful Rent the Runway—except Durkan did it first.
Durkan tapped into a real need, giving women options for acquiring designer clothing at deep discounts. It solved the real problem of outfitting stylish people for special occasions (or, let's be honest…sometimes just for the fun of it!) with less waste; emptying closets full of expensive clothes typically worn only once or twice, giving these designer pieces sustained life and additional exposure.
What Went Wrong: Marketing came in last in the list of company priorities. Durkan focused most of her energy and investment developing and troubleshooting new tech and adding new products before building the customer base (including a robust customer pipeline). Combined with VISA issues in expanding to the US, Durkan neglected her marketing efforts in Australia, where she had begun her business.
99dresses thought they could sell more and grow more by relying on building better tech and offering more stuff. Now Rent the Runway dominates online search and 99dresses is a cautionary tale for business students. Without growing a dependable customer base, 99dresses couldn't accelerate revenue growth to support tech and product upgrades.
The Lesson: Don't disregard marketing when scaling your business. Once you've established your core value and services, growth depends on how you focus your efforts to expand your customer base and get fresh eyes on your product or service.
Marketing is not a "good thing" or a "good option" for businesses. It's an essential part of your business plan if you want your business to survive and grow.
The Takeaway: Losing sight of how good marketing fuels growth can lead to failure, no matter how smart and ahead of the curve you are with everything else.
But we know that finding time for marketing, especially if you're also the CEO, CFO and the principal designer and product developer can be difficult. (That's an understatement. If you're truly committed to growth, it's impossible to do it all yourself.)
Moving marketing to the backburner while churning away 12-18 hours a day with all of your other tasks is understandable, but it's a risk. All of this can be overwhelming, but ultraviolet has the tools and expertise to help you launch and sustain a robust marketing program.
Ask yourself this: Where does marketing fall in your business priorities? If it's not near the top of the list, do you truly expect to see results in customer growth and new business if your marketing plan is always being put on hold.
Marketing, done well, delivers measurable results. It isn't a cool theory. It works.
Successful inbound marketing tactics and tools are essential for getting found by your ideal clients and customers. Creating the right content for the right audience on the right digital channels – including paid ads campaigns and public relations work – is a proven, business-building strategy.