When someone is thinking about remodeling their kitchen, right after daydreaming they probably hit the internet. Whether they are looking for inspiration or local contractors, they are likely to search online for what they need. And if you're an interior designer, a cabinet maker, or distributor of marble, stone, tile, porcelain, glass or mosaics—or anyone whose talent or materials are perfect for their project—you want to show up in their search. You want to have a website that inspires and intrigues, with high-res photos that capture their imagination, and the right information and obvious expertise, like videos and articles, that will motivate them to call or email you (and not your competition).
With the right content, and without even having a conversation, you can impress a potential new client.
Inbound marketing is your opportunity to turn customers into your most vocal supporters, unpaid brand champions. Engaging content attracts people to your site, encourages them to contact you and become leads; convinces leads to become customers, keeps customers interested—and hopefully entertained—post-purchase, setting them up to advocate for you and your company to their friends and followers. These people can permanently help drive sales— even if they aren't actively buying anything from you.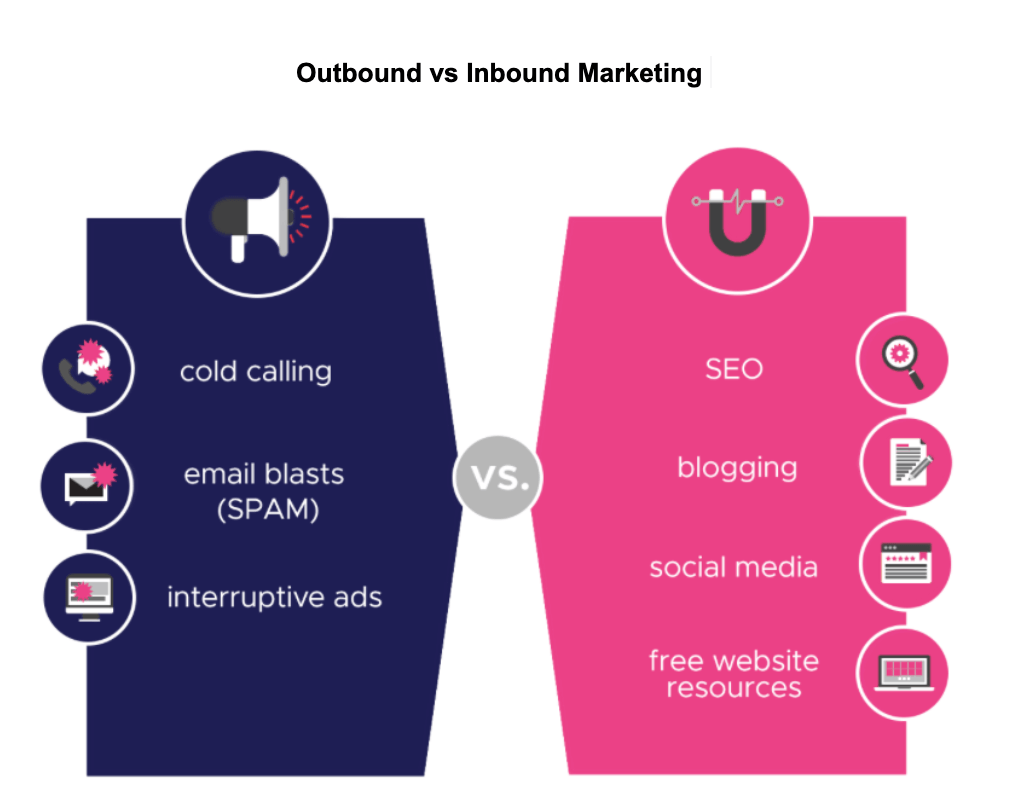 Let's take a look at three of the most important ways inbound marketing can boost your business.
1. Search Engine Visibility
In the old days, there were lots of ways to cheat and boost search engine rankings. Hackers and shady SEO shops set up gibberish "link farm" pages filled with URLs pointing to sites they wanted promoted. But Google quickly caught on and continually adjusts its algorithm to steer users to sites that contain the kind of high-quality content they are searching for. When Google's crawlers index the text on your page, they can quickly figure out whether the content on your page is relevant to someone looking for something specific, a comparison of patio pavers styles, for example.
The crawlers also detect links pointing to it from a trusted industry publication about landscape design, leading them to score your page higher. Google also takes note when someone posts a link to the page on their Facebook account or Pinterest board, asking their friends whether she should go with the subway tile or full marble backsplash in the kitchen.
High-quality content with good visitor engagement levels (meaning visitors interact with the page and don't bounce right back to the search engine) mean that a site's content is relevant to their search and will be ranked higher by Google. And the more traffic you draw, the more traffic Google will send your way. A great piece of content posted on your website today can continue to attract visitors for years to come.
2. Projecting Expertise
Sharing your ideas and expertise online can set you apart from your competitors. When someone is looking into backsplash tile options and comes across your video breaking down the latest trends, they'll know you're someone who knows what they're talking about—and be more inclined to do business with you. And when they're talking to their friends about their project, they'll tell them about you and your helpful page, and maybe even send them a link. They won't think of you as someone trying to sell them something, but instead as their industry friend.
Speaking of your industry, engaging content can also enhance your status among your peers. A well-regarded designer from across the country may love an article on your site and share a link to it in their own newsletter. Prominent homebuilders in that region could open the email, be impressed by what they see, and approach you about a partnership. Again, these are people driven to call or email you and not your competition, due to your website content.
3. Looking Good, Naturally
Engaging content marketing builds excitement for your products and services in a natural, organic way. People will develop stronger bonds to your brand and products when they explore them organically. Referrals shared by trusted friends and influencers who show enthusiasm for your work carry even more weight.
The more you create brand-right and authentic content the more opportunities you create for organic traffic to come your way. And the more consistent and high-quality content you produce, the better it'll be for your SEO. By using a content strategy to build trust and authority with your audience, your content should help you rank higher in search engine results. It's clear that creating great content is great for your business.
Let Us Help You Get Started
All of this can be overwhelming, but ultraviolet has the tools and expertise to help you launch and sustain a robust inbound marketing program.
Download your Beginner's Guide To Generating Inbound Leads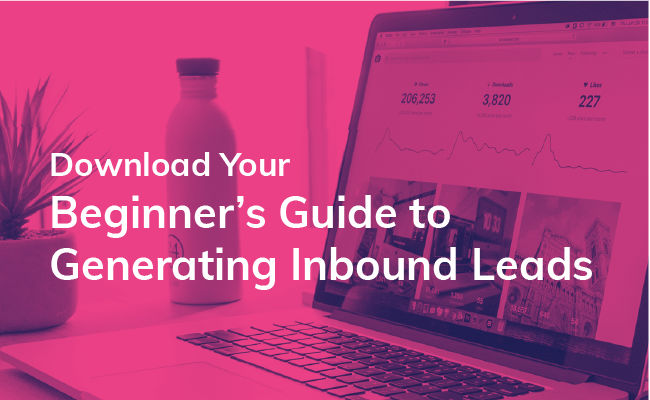 introducing ultraviolet – the digital marketing agency for luxury building and home brands and design professionals
Today, just being great is not enough to grow. Audiences expect more. Your digital presence needs to work at a higher frequency. ultraviolet is a full-service digital marketing agency that believes your great work deserves to be celebrated and seen—and we know how to make that happen. We develop and execute high-impact tactical strategies that increase brand recognition, expand community, and grow sales.
Capabilities include:
website development with specialization in both B2B and B2C design principles
online advertising across ad platforms for social media, paid search, display, and native advertising
seo and content creation
branding and design services
influencer marketing
social media marketing
public relations