You've seen them. Straight on selfie head shots (or dead shots). Pics that do nothing to compel people to engage.
Let's be real, a pic needs to be different, colorful and engaging to earn a like, regram or share from your followers. And at events, it can be even harder to have your social media post stand out among the flutter of party pics, unless you're deliberate in capturing and sharing images that resonate.
My favorite piece of advice on how to make images interesting comes from Caitlin Winner, Facebook's design manager and part time painter… "Start with Heart"
Pay attention to what excites you. Is it the shape of the thing? Is it the color relationships? Is it the way the light is casting shadows? If you make an image in service of what is interesting to you, others will find it interesting, too.
Follow Caitlin's advice and these five tips from Marketing Rival, and you'll have no problem amplifying your social reach at your next event — from expo to meetup.
1. Make a style match
When attending ICFF NYC I discovered the office accessories company Base Object at the Design Milk Bar. Their colorful, fun desk candy was the perfect color match for our NPZ Style and Decor office space. I snapped a photo then attached one that I had of our office for quick engagement on Instagram.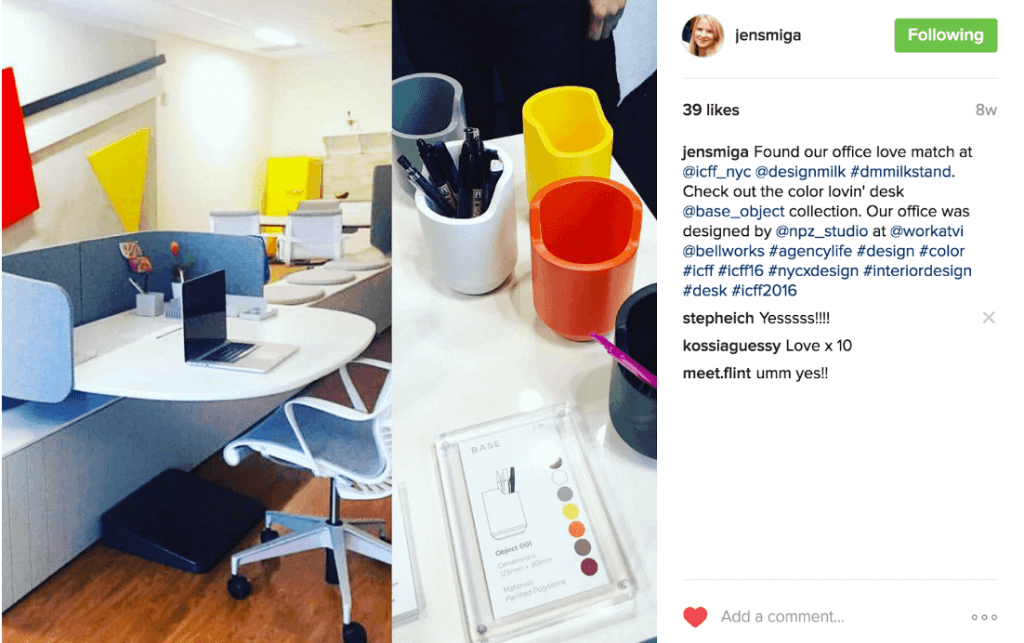 2. Make it personal
My biz partner Shannon Winning has been a big fan of furniture and design studio Bend Goods since she found them on IG a year ago. She made a point to personally connect with Bend's social media manager at ICFF this year.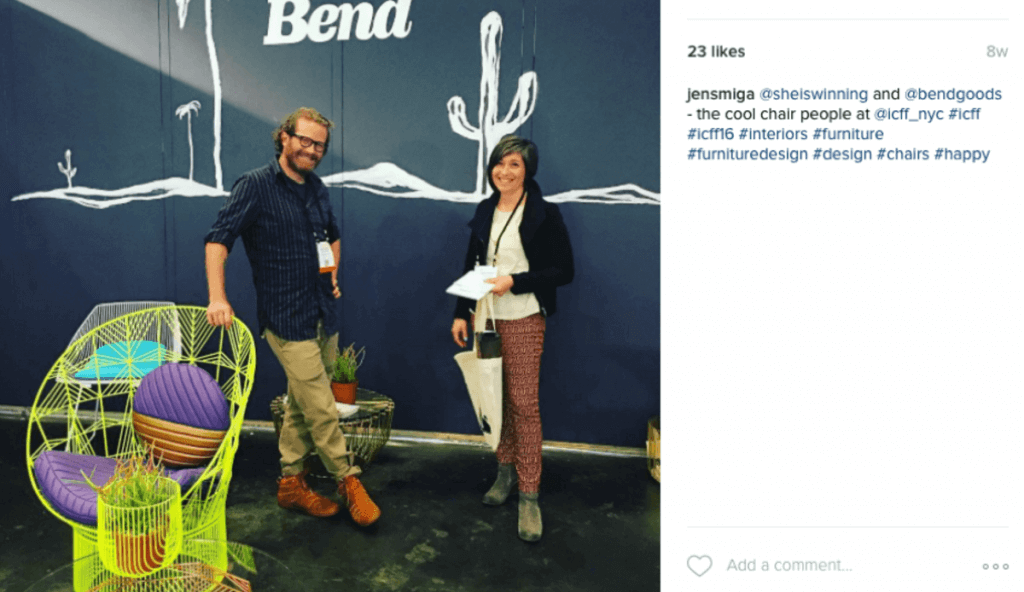 3. See things differently
Skip the booth photo or the firing squad line up of attendees. Get up and over the top and take your event photo from many angles to offer a unique, likeable perspective.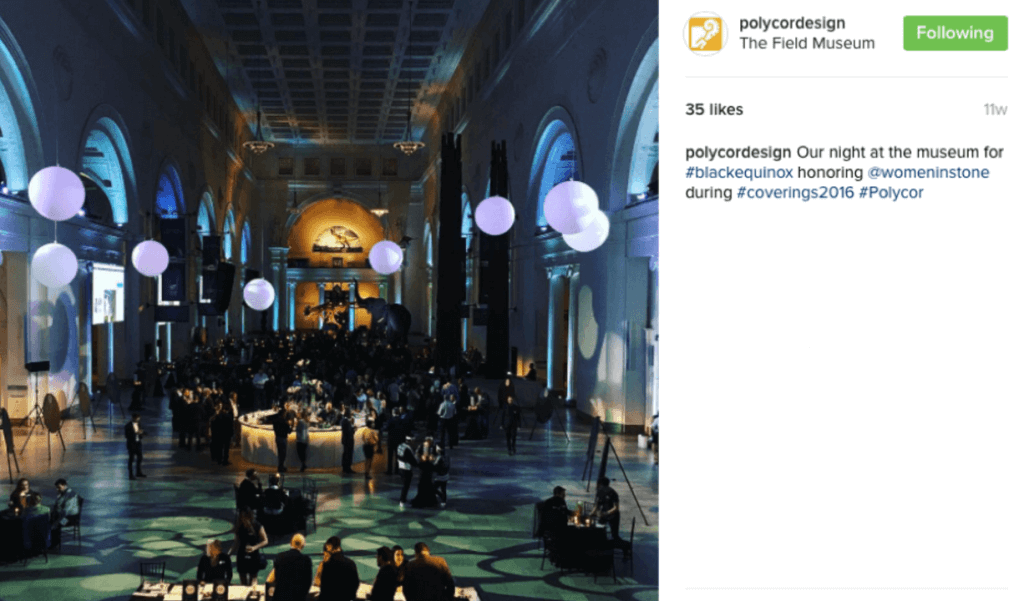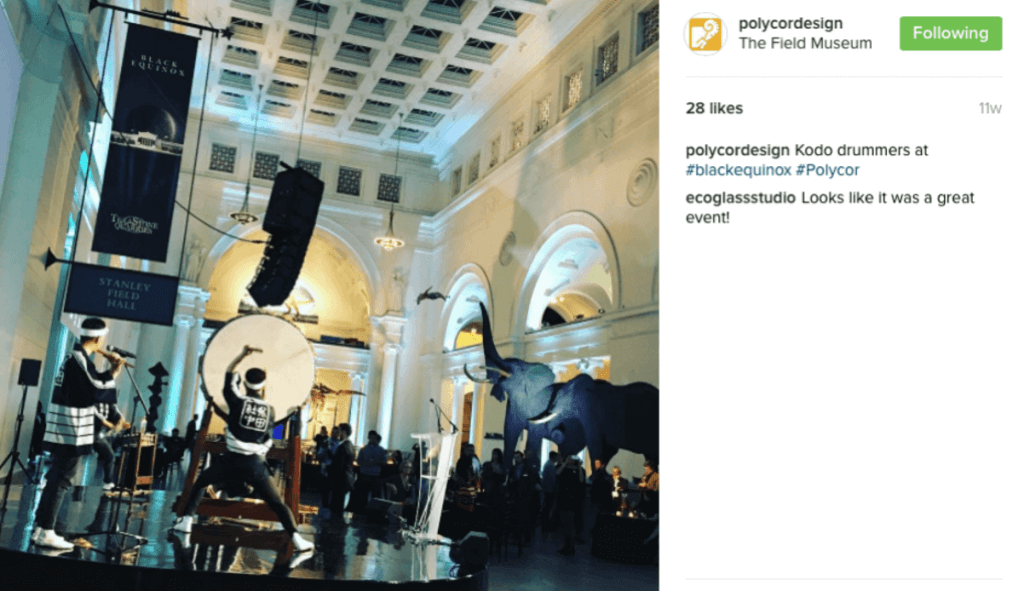 4.Incorporate branding
You don't have to take a picture of the sign outside the corporate meeting room to show where you are. Look for opportunities to incorporate subtle nods to the event's branding or your own.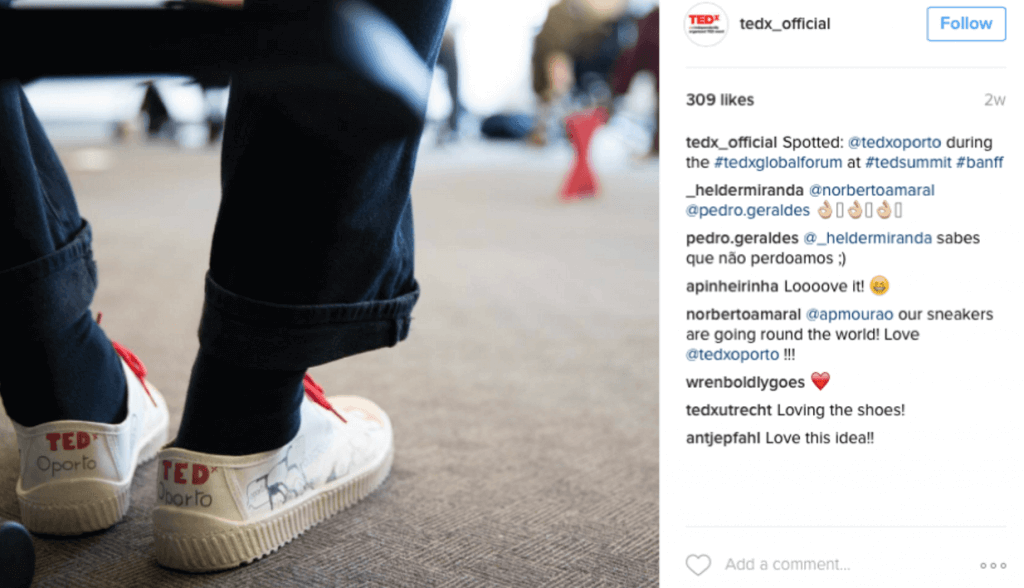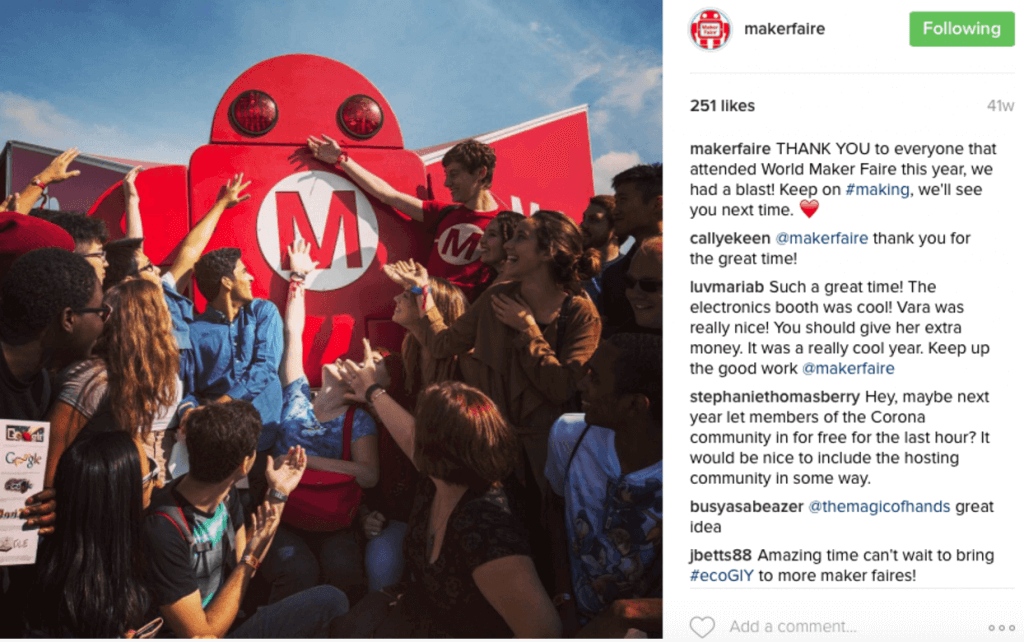 5. Show those happy people
I don't know what happens to us when we get to forums and events. We suddenly forget everything we know about photography. Instead of smiles and individual faces, we focus on a row of the back of people's heads and dark grainy shots of speakers at a podium. Let's remember that it's actual happy people we want to see (and please, no crotch shots of the presenters on stage. Ever.)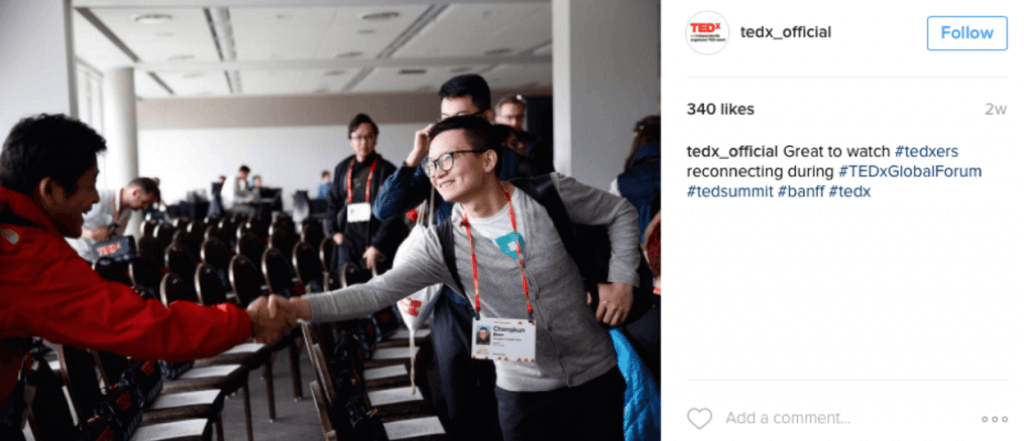 6. Keep the momentum going
There are going to be a thousand kajillion photos of your event during the event. Take some time to curate a few beauties to post after. You can use this fantabulous new feature from Buffer that has all us social media managers looking like this: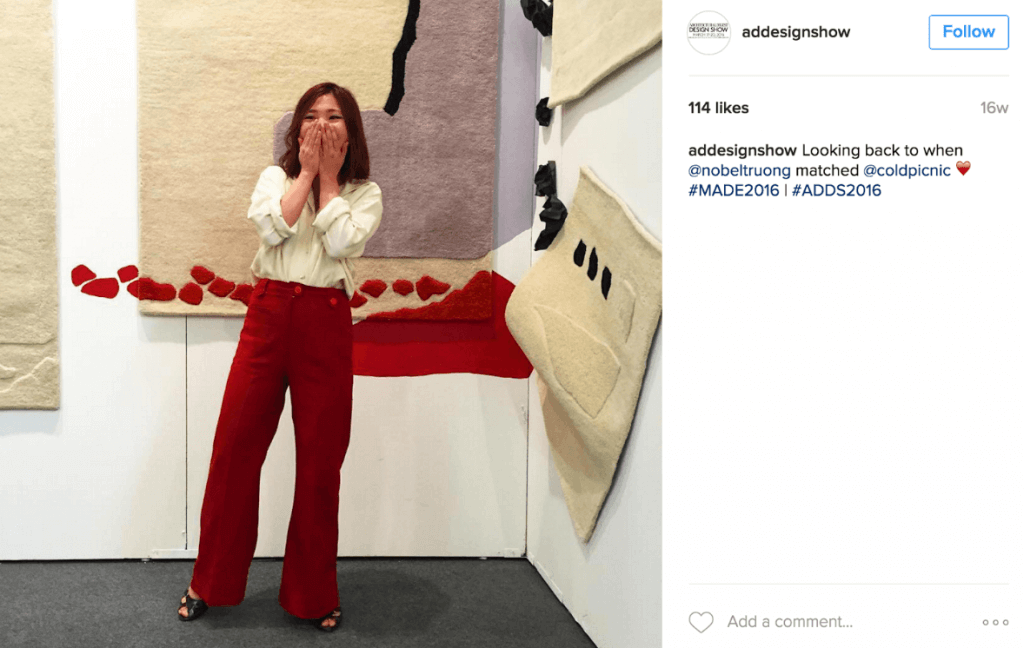 Because Instagram doesn't actually let third parties post on the platform, Buffer came up with a work around by essentially allowing you to pre-write your post. You write it, leave it, then post it when you want. Hashtags or @-mentions will remain when you post to Instagram along with your image. It's good for those who want to be consistent with their social media presence, but you have to remember to publish it manually. Still, we're excited.
Let's remember the whole point of social media: That we are to be social.
Sharing photos that spark emotion ("Wow, look at that color!" or "Aw, puppies…") make our feed memorable and engaging. Good photographers have an ability to zero in on one subject in a crowd and tell us a story with one photo. You can be an engaging storyteller too if remember what it is that resonates with you when you're the audience.
If you're already powering your social with great images the next step is connecting with the influencers in your industry. Learn how to initiate and transform these connections into a brand ambassador relationships in our free ebook.