With a $36 return for every $1 spent (Source: Litmus), email marketing should absolutely be incorporated into your digital marketing strategy. If you are staying on top of trends and following best practices, your ROI could potentially be even better.
But as the great Greek Philosopher Heraclitus stated "The only constant in life is change". There's constant change in the weather, our feelings and of course, the digital marketing world – and email marketing is no exception.
Enter Apple's recent privacy update.
Apple recently rolled out iOS 15, and their new privacy update rolled out with it. This update provides Apple users with increased email privacy options aimed at protecting users, giving them more choices regarding what information is shared with third parties.
Who doesn't love more privacy? As individuals, it's a big win. But as email marketers? Is it a win for us?
CLIENT FIRST STRATEGY
The answer is YES. These privacy updates provide additional protections for our clients and communities and anything that's good for the people we serve is good – period.
Consider this as well. This update doesn't impact other email service providers such as Outlook or Gmail. Just Apple mail users. Apple mail users will have the option to implement updated privacy features, and yes, that will impact reporting on open rates and access to personalized information.
But – this is NOT the end of email marketing as we know it.
The Mail Privacy Protection allows users to opt in to two features. The first prevents senders from seeing if and when a contact has opened an email on Apple mail. It actually will automatically open emails and report emails have been opened even if the recipient doesn't, in fact, open the email. This feature also will mask IP addresses so you, as a sender, can not identify their location.
The new privacy feature also allows Apple mail users to hide their own email address and create fake or "burner" email addresses that will send any messages to their personal inbox. This gives you, as the sender, less information about the contact and no access to their real email address.
So what's the actual impact on our work?
For those who utilize special send features that automatically coordinate email send times to be most effective according to an individual's time zone, IP address specific emails will be less effective due to the ability of users being able to mask their IP addresses. Therefore the accuracy of time zone specific emails will decrease.
Secondly, your open rates for iOS users will almost certainly be skewed as a result of these updates.
For many of us who use open rates as a primary metric of email marketing success – YIKES.
STAY CALM and KEEP HITTING SEND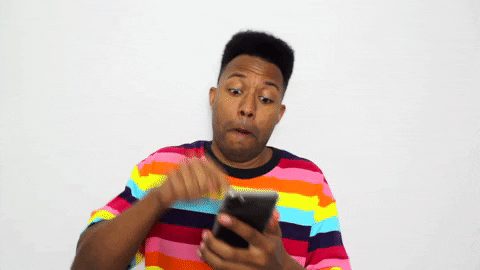 So what can we marketers do to adjust and stay successful?
Set your baseline now. Review the emails you've sent recently and analyze the open rate data from those emails to set a current average. Then, you can refer back to that when evaluating future open rates.
Segment Apple/iOS email users from all other email users, and consider tracking your future open-rate results against your non-iOS averages to get the best comparison over time.
Use the "What's my open rate" tool on subjectline.com. While every tool has its advantages and limitations, this tool can help you accurately determine your open rate – even accounting for the impact of these recent privacy updates.
And, while the impact to the reliability of iOS open rates may be a short term headache, this challenge creates a unique opportunity in the email marketing space. Pivoting and focusing on key performance indicators (KPI's) that are more centered around engagement can vastly improve your ROI on email marketing efforts.
Focusing on KPI's such as click rate, website traffic and time spent viewing email, are excellent KPIs to help evaluate the success of your email marketing efforts. These KPIs will help you assess what content is working best and can help inspire you to create even more relevant content for your readers – content that will entice them to engage with your links and in turn spend more time on your website. Content that will be more successful keeping your brand the top-of-mind.
Being top-of-mind with our audiences – now that's an outcome we can all agree is valuable for every business and organization.
And as content creators by passion, we can't miss an opportunity to double-down on the fact that content – what you're sharing – is the heart and soul of every marketing asset we create and share with our audiences.
Creating a subject line that is relevant and sways a contact to open an email is truly an art form, but that is only part of the recipe for success that we're all trying to perfect. Once a user opens our email, it is crucial that our content is truly engaging – and that means we need to create content that's truly honest and helpful. No one wants to open an email because of an amazing subject line to find out that the content is a dud, or that the subject line was no more than click-bait. That contact may unsubscribe or even worse, report you for spam!
THE BOTTOM LINE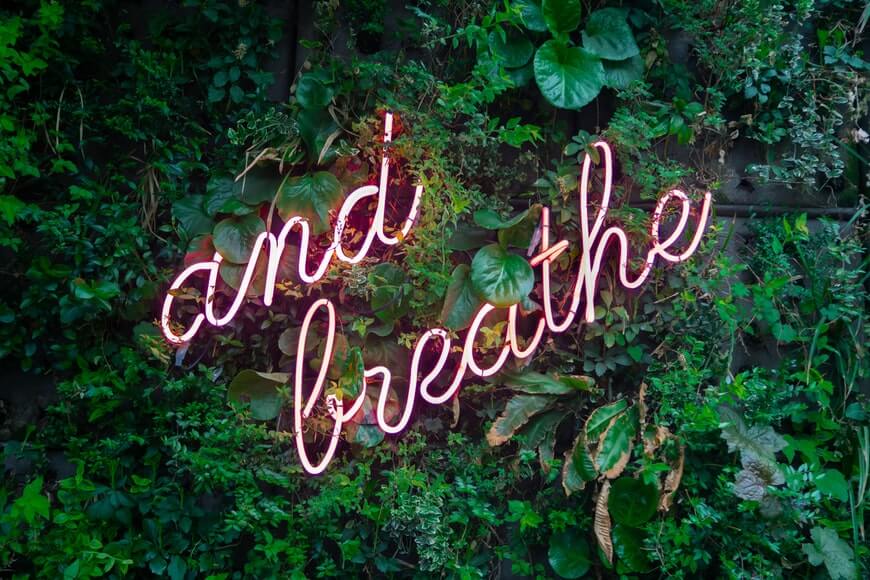 Like many things in life, accepting change and successfully adapting – and even innovating to something better – is a norm in the digital marketing world. So keep writing what your readers want and need to read, keep hitting SEND, and keep analyzing and updating your message and your work to better serve your community.