You have a fantastic product or service opportunity.
You want more people to know about what you offer so that you can grow your customer base, meet your company growth goals and fulfill your brand's mission.
So, you tell your sales team to be proactive, well-versed in all the unique selling points, and incentivize them for selling more. To sell more, they need qualified leads and to get more qualified leads, they need to generate more contacts.
Simple. Sales 101. Contact growth is essential to company growth.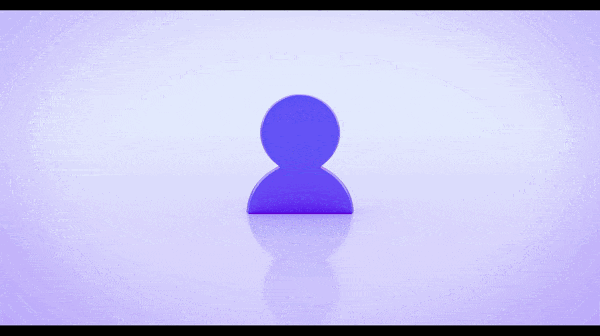 Go get'em!
Well, maybe not so simple.
If getting new contacts was as simple as wanting them, ultraviolet and all our peers would be doing something else besides digital marketing.
Of course you can buy lists. You can spend a lot of money on "good" lists and hope that your cold outreach doesn't trigger an avalanche of unsubscribes and get you blocked for spam.
Another option to get more contacts; you can spend a lot of time on the road, attending conferences and exhibitions and collecting business cards…oh wait. All that stopped in 2020, and though we're seeing more and more announcements of in-person events for 2021, experts are predicting that we may not return to the pre-pandemic 'normal' for convention-center-sized business events for several years.
The good news is, there IS a way to generate new contacts (and even pre-qualify them) that you can set up online that will collect contact info for your sales team 24/7/365.
Yeah, Thanks But No Thanks. Things Will Go Back To Normal Soon Enough For Me And My Business.
Well, yes and no.
As pandemic restrictions ease with the steady falling of infection rates and dire outcomes from COVID19, many of us are more than ready to reclaim a version of normal that relieves us of the burden of long-term separation from family and friends, allows us to return to our offices (at least part-time!) and enjoy recreation opportunities that we used to take for granted, like going to the movies and out to dinner, weddings and birthday parties.
But beyond what we hope for, there's what we know – especially for businesses – and what we know is that some things have already changed.
And even after the pandemic is history – these changes are here to stay:
More work-from-home options
More emphasis on shared responsibility for health and safety at work
More people are going online to do their research about products and services – including initiating conversations in chat and email with reps to get answers, request samples and reach a final buying decision.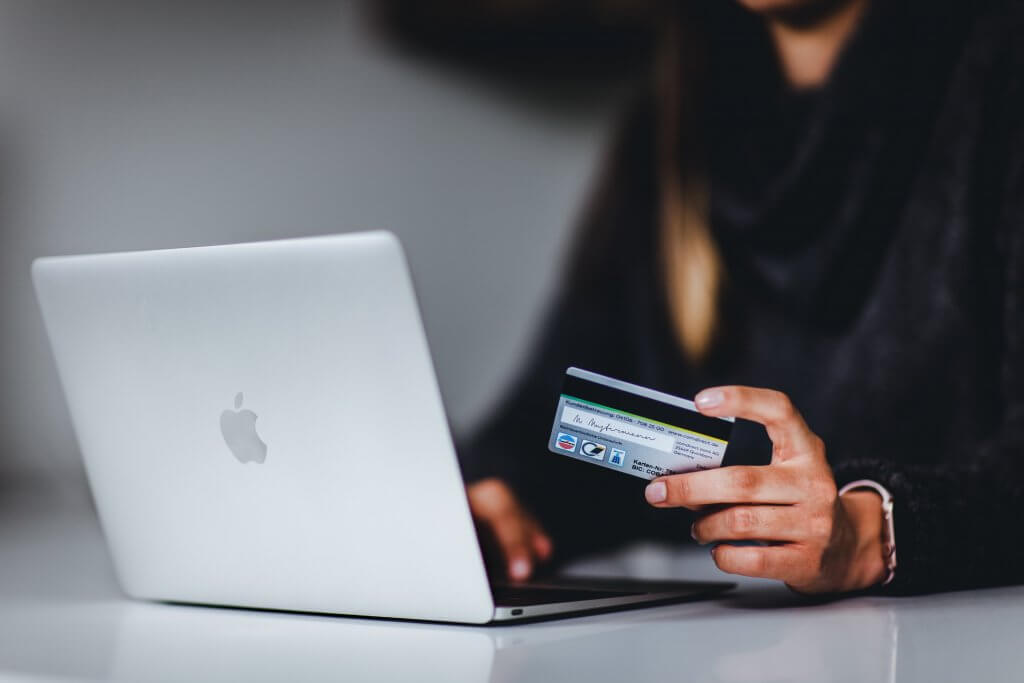 One thing that we've found especially compelling is reading all the reports, like this one from McKinsey, called The Great Consumer Shift, signalling a sea change in how consumers are finding and buying products and services.
Bottom line, it's happening online. McKinsey expects many industries will continue to grow their online sales by 35% or more post-pandemic, as consumers have become comfortable and empowered during the #stayathome mandates – making the most of online shopping. So even as travel picks back up, more customers than ever are still going to be researching, connecting and making decisions, online.
Another key takeaway from these reports; customer brand loyalty is fluid right now as people have been forced online to do more research and purchase-related tasks than ever before.
More brands are delivering content and ads that attract new people, answering their questions and providing inspiration and education through lookbooks and project stories, guides and how-to videos. People who had their favorite clothing brand or bed and bath products store, bookmarked, have discovered a host of new brands while searching online – and people are spending more time investigating these new brands – and spending more money trying new brands – than ever before.
Think of the opportunity here! Not only is the time ripe for developing closer relationships with your current customers, it's a great time to develop new prospects and get new contacts.
And these changes are affecting B2B as well as B2C opportunities.
People Pleasing, Works
If your business has relied primarily on buying lists and getting business cards from fact-to-face opportunities to build your contact list, you may be feeling the pressure of a lackluster sales pipeline right now. But you don't need to feel stuck.
There's an opportunity to get more contacts for your sales team – contacts that can often be pre-qualified to better convert to qualified leads.
That opportunity? Inbound marketing.
Inbound marketing? Yeah. That's the word you heard 100x in the last marketing pitch meeting that you only half-listened to. If it seemed like a dense and mysterious concept – maybe this is a helpful way to explain it – without jargon.
Inbound marketing is simply an online marketing strategy (with all the associated tactics and tasks) that delivers more contacts to your sales team by giving those potential contacts something they feel is valuable, like information + inspiration, before you ask those contacts for something, like their information and their business. By spending time answering questions, solving problems and providing inspiration through what you create and share online, you are giving to get.
People pleasing? You bet.
And it works. Pleasing your potential customers by delivering something of value that they're searching for is an incredibly powerful opportunity to attract people to your brand and begin the process of converting them to customers.
Social media posts. Blogs. Infographics and checklists. Your website. Email. PR. Ads. These are all part of the Inbound Marketing toolkit. With inbound marketing, what you create and share – the tactics and tasks you complete – they all work together to help with an important goal – get someone to give you their valuable contact information.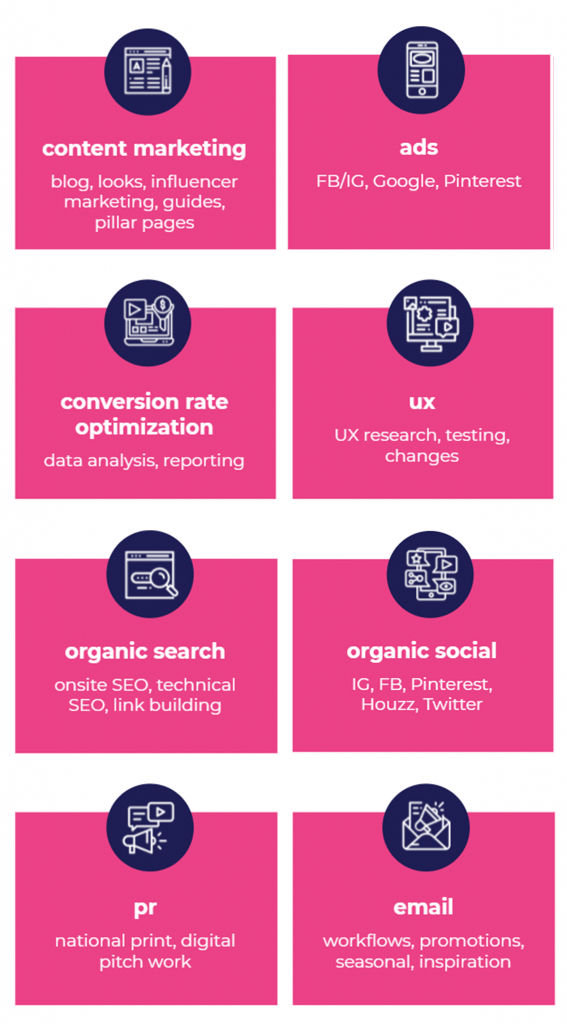 Why will they? Because YOU shared something they wanted, first.
And if you're not already engaged in inbound marketing (and we are willing to bet you're already doing some inbound marketing work), you can bet your competitors are.
Let Us Help You Get Started
All of this can be overwhelming, but ultraviolet has the tools and expertise to help you launch and sustain a robust inbound marketing program.
Download your Beginner's Guide To Generating Inbound Leads