By now you've probably heard about the Chanel Advent Calendar viral reveals on TikTok that seemingly resulted in Chanel deleting their account. What started as a well-intentioned unboxing video turned into disappointment and confusion for TikToker @eliseharmon as she opened door after door on the $825 Chanel Advent Calendar. The calendar contained stickers, temporary tattoos, some mini beauty products, and only a few full size items. Viewers were shocked and immediately began commenting and tagging Chanel. After allegedly initially blocking @eliseharmon, the situation spiraled to the point where Chanel removed its account from TikTok entirely.
So, what went wrong? And how did it go so wrong so fast? Was it because customers associate Advent Calendars with value and expect to receive higher value items than the price they paid? Or was it Chanel's hefty price tag that led to lofty expectations? Regardless, Chanel released a very non-statement statement: "We are sorry that this calendar may have disappointed some people."
The legacy luxury brand didn't just disappoint instead of delight, they lost the opportunity to connect with the next generation of consumers, an audience that seeks transparency and authenticity. An opportunity that was quickly scooped up by Jo Malone, who quickly gifted Elise Harmon a £325 Jo Malone Advent Calendar featuring travel-sized products, accompanied by a handwritten note from the brand. Which was seen by the TikTokers 250,000 new followers.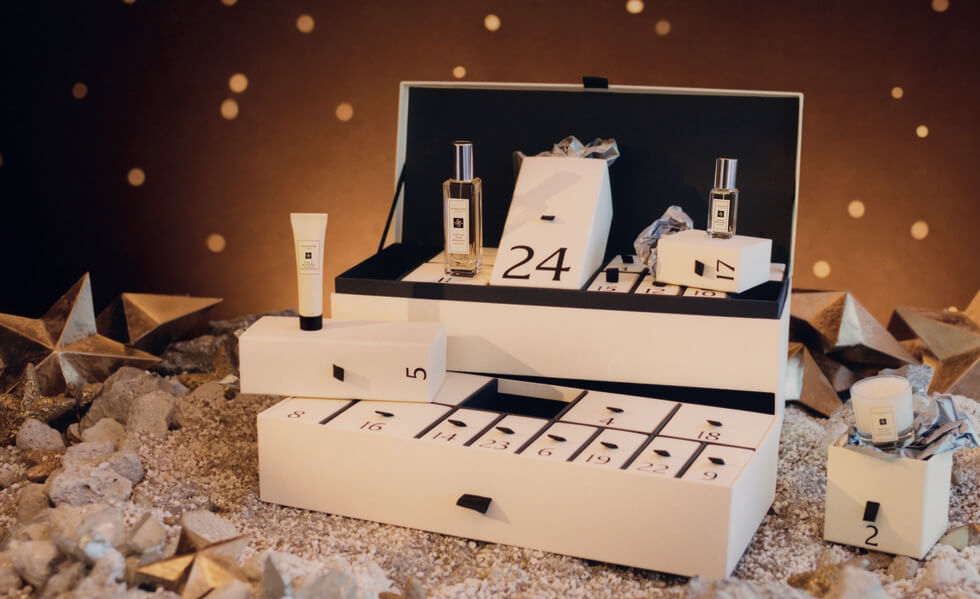 Jo Malone is a brilliant example of how, despite the failed expectations and unexpected surprises of 2021, some creative campaigns have managed to pleasantly surprise and delight—and resonate with consumers. Whether capturing the collective moment we are now living in, or focusing on what's to come, some brands have managed to create holiday campaigns that truly brought joy to their audiences instead of adding to holiday noise.
Be inspired by these winning 2021 holiday campaigns to add some emotion and connection to your own marketing creations—or use it as a guide to continue reshaping your business approach for 2022.
Coca-Cola: Chimney | Real Magic
Like every year, the arrival of Santa was a feature of the 2021 Coca-Cola Christmas campaign. However, instead of centering on the iconic man in a red suit that we all expect, the advert is a short film built around a small boy and addresses a world that needs community.
It tells the story of a boy who, upon moving into an apartment with his mother, realizes that Santa Claus cannot visit his fireplace-less new home. He constructs a fireplace out of boxes, string lights, and tape, bringing all the neighbors together as the winding cardboard chimney climbs up the building until it is topped with a Coca-Cola box (of course). The tenants use the chimney to invite a lonely neighbor to join them for the holiday. The words "Christmas is magic when we share it" appear on the screen as the neighbors all gather for a holiday feast and close out the ad.
The "Real Magic" campaign also includes a partnership with the Cameo app to offer consumers the opportunity to request a personalized video greeting from Santa. By ordering a personalized video from Santa, fans of the brands can "spread the magic" among family and friends.
Why do we like it?
Santa Claus is iconic in Coca-Cola Christmas campaigns. But in this ad, we never see him. Instead the brand celebrates togetherness, prioritizing the emotional appeal of a boy whose imagination and holiday spirit inspire a community's goodwill and create a moment of shared magic. However, with the Cameo partnership, it's clear the brand did not forget what has characterized their Christmas for years: Santa.
Boots: Bags of Joy
The UK-based health and beauty retailer launched its 2021 "Bags of Joy" campaign, featuring "Doctor Who" star Jenna Coleman as Joy. Boots sees Christmas as all about Joy: The joy of being with friends, the joy of connecting with each other, the joy of giving the perfect gift.
At the beginning of the advert, Joy picks up a bag by her Nan with the note "This is what Christmas feels like." Joy soon realizes that the bag is full of endless presents, thousands of products, all available at Boots. The magic bag helps Joy to make Christmas special for all of her friends and family, as she surprises them by pulling out the perfect gift, right when it's needed most—warm winter hats for a snowy ride, an instant camera for capturing memories, and endless bubbles, because, well, kids love bubbles. The ad concludes with Joy giving Nan a bottle of her signature perfume, tagged with "This is what love smells like."
Why do we like it?
After not launching a Christmas-themed campaign in 2020, the brand returned to Christmas advertising by focusing on the happiness of spending time together after a long year+ of not being able to do that. Capturing the joy of togetherness is one part of the campaign, but the bag at the center serves a metaphor for Boots itself. It aims to inspire people to fill their shopping bags with some of the thousands of gift options available at Boots.
With a reach of over 18 million adults, the unified end-to-end "Bags of Joy" campaign featured activations across TV, online, radio, digital out of home, print, PR, social and in-store. Boots also used intelligent geo-location to target its digital out of home and drive people in-store, as well as personalization elements in its creative. Boots may have skipped a year, but they are back in a big way.
Sports Direct: Go All Out
In a campaign that inspires people to "go all out" this Christmas, the UK brand Sports Direct positions themselves as the perfect destination for sports and fitness gifts this holiday season.
This high-energy, star-studded ad stars iconic soccer player Jack Grealish, US Open winner Emma Raducanu, grime artist Big Narstie, and more. The ad opens with the campaign's stars slumped in front of their TVs. But the falling snow reminds them that 'tis the season to Go All Out. One-by-one, they lace up, zip up, and head outside, gladly trading their lazy TV viewing for an epic all-star snowball fight.
Sports Direct also partnered with TikTok to create the #SportsDirectNaughtyList challenge, where users can test whether they are "naughty, narstie, or nice" and enter for a chance to win £2000.
Why do we like it?
Sports Direct is only in their second year of launching a Christmas campaign, and this epic entry captures and celebrates their brand purpose: championing the legend in everyone. While the ad hopes to inspire Brits to get up off the sofa, go outside, and play—even when the weather seems to be working against them, the real magic of this entry is how they themselves are doing what they are encouraging Brits to do: be ambitious, step out of your comfort zone and make it your best season yet.
The £6 million campaign debuted on TV, OOH, social media, and in-store. With its TikTok partnership, the campaign has a timely and integrated communication plan to encourage its fans from their television screens to their smartphones to go all out.
MAKE IT A DECEMBER TO REMEMBER
Whether you're a classic like Coca-Cola, back in the game after some time off like Boots, or an upstart like Sports Direct, knowing how to engage with consumers, especially the Gen Z market, will get you far. Otherwise, be ready to be savaged on social media.
And aside from the smartness of marketing approach, it's just plain fun to again see brands focusing on the magic and joy of this hustley, bustley holiday season.
Get carried away with the fun of the holidays, spread your special brand of magic far and wide, sprinkle on heavy doses of kindness, and have a holly, jolly happy holidays!