The metaverse: It's a whole new world. Just like Aladdin told Jasmine, a fantastic point of view, a dazzling place you never knew. But the good news is you don't need a magic carpet or to be a cartoon princess to go there. With the right tools and right frame of mind, you won't just go there, you can help build it.
To help you get in that frame of mind we reached out to the founder of the groundbreaking online magazine Design Milk , co-creator of the podcast about visionaries Clever and Head of Community at Tonic.xyz, Jaime Derringer. Derringer thinks the metaverse is overflowing with opportunities for designers and architects—and a couple of challenges, too.
"Design has always been one of the last industries to adopt any kind of new technology," said Derringer. "I think it's because design companies are just not overly focused on tech because they're making physical products for the real world. There's not a huge digital component to their everyday business transactions."
And individual metaverses already exist. Minecraft, one of the all-time best-selling video games, is a metaverse. So is Second Life. And Fortnite. And Roblox. These are shared, virtual spaces in which users — a lot of times these users are children — interact. Roblox is reaching an all-new adult audience thanks to its partnership with West Elm, making it the first home furnishings retailer to launch on the platform. In the West Elm Home Design experience, users can acquire design-forward homes and appoint them with West Elm furniture, lighting, garden, and decorative accessories, replicated to be practically identical to the physical goods found in real-life West Elm stores today.
Before we get too deep into it all, here's a quick overview of what some of these terms mean: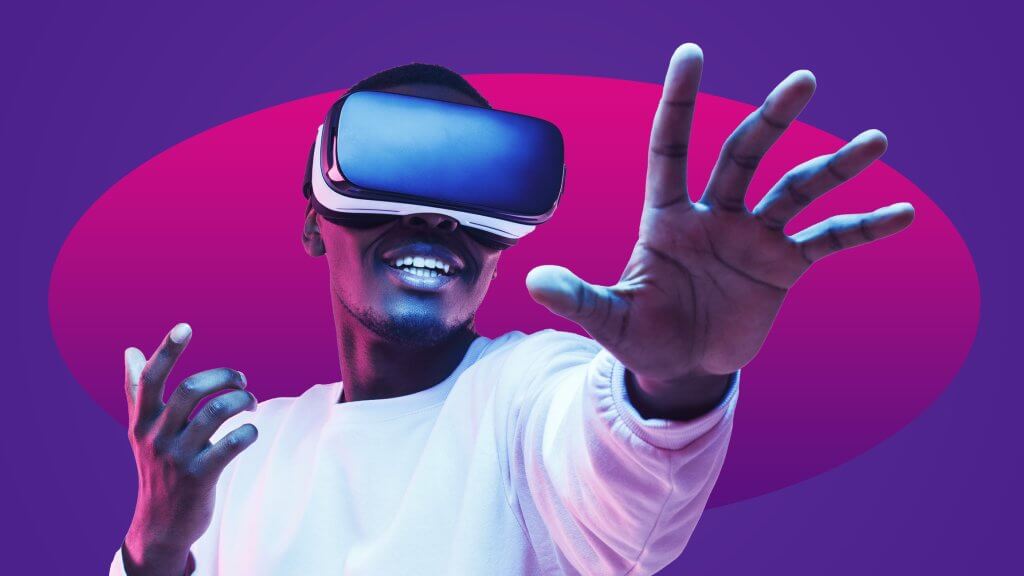 Metaverse: In futurism and science fiction, this is a hypothetical iteration of the Internet as a single, universal, and immersive virtual world. In colloquial use, aka what we're talking about, a metaverse is a network of 3D virtual worlds focused on social connection.
AI: Artificial Intelligence is the simulation of human intelligence processes by machines, especially computer systems. Examples you might use every day include Apple's Siri or Amazon's Alexa digital assistants.
Web 3.0: Also known as Web3, this is an idea for a new iteration of the World Wide Web which incorporates concepts such as decentralization, blockchain technologies, and token-based economics.
Web 2.0: Web 2.0 describes the current state of the internet, which has more user-generated content and usability for end-users compared to its earlier incarnation, Web 1.0.
These worlds are limited both by what you can do in them and the fact that they can't connect with each other. The concept of the metaverse is an inclusive one — where you can work, play, shop and do anything really – in a universally shared and accessible space. And progress on this digitally interactive space is accelerating fast — open-source development and our post-pandemic lifestyles have put the pedal to the metal on this concept.
"But I think because designers create 3D renderings already, the interesting part of this is that they could very easily plug and play right into the metaverse," said Derringer.
There's an incredible opportunity here for designers who get in early: someone must design all these digital spaces after all. So far that's been the work of game illustrators and designers. But interior designers and architects — with their real-world expertise and knowledge of our built environment — have an edge and their contributions are so needed: a virtual world requires people who are used to thinking about space three-dimensionally.
Derringer says that there are three primary approaches from a business perspective. The first option is to replicate what's in the real world, using existing products, which is great for commercial brands, like the West Elm launch on Roblox. The second option is to create spaces like a traditional designer but in a digital space, which is great for interior designers. And the third option is someone who comes in and builds an immersive world. Plus, good news designers, many of the limitations of the physical world will no longer exist. You don't worry about duct work or materials cost; in the metaverse, design is limitless.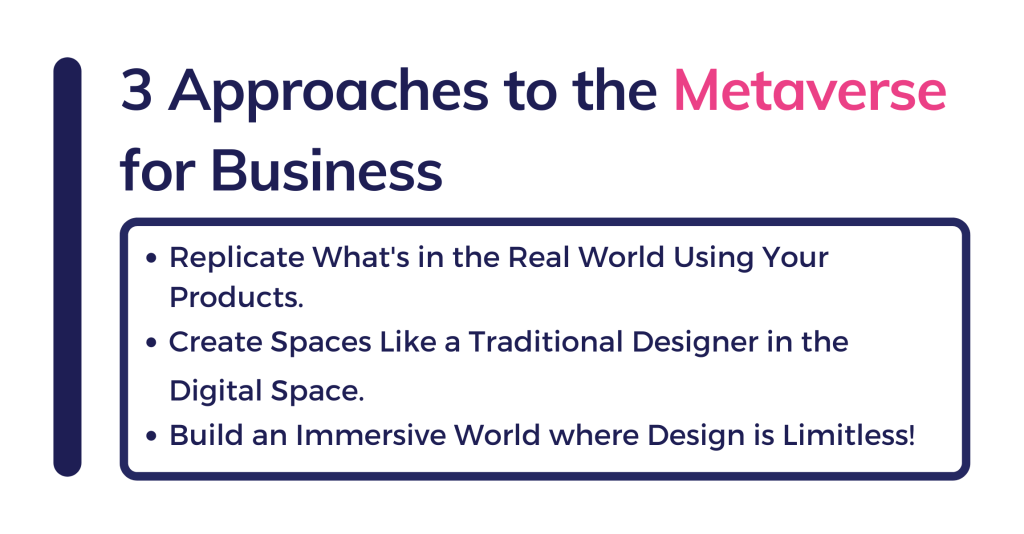 "The intersection of art and design seems endless in this area," she said. "Because it's all digital, you don't have to be confined by things like gravity or HVAC systems or working around electrical circuits and plugs; you don't need any of these things. That's awesome for designers because they can be even more creative."
"I don't know a designer who doesn't have 4,000 drawings of things that can't be built, but could exist in the metaverse—which is exciting!"
Interior designers also have the advantage that they think about environments in a holistic way: aesthetics, ambiance, interactions are all important considerations for the future metaverse. Right now, spaces are predominantly built for gameplay. But as more ordinary, everyday life begins to happen in the metaverse, it will be more important for environments to be built for people to function in and for society to thrive in.
And that's why you need to think about the next generation, not just your current customers, says Derringer. They are going to exist as two people: their physical self and their avatar self. And they will be completely comfortable with that. And as designers, you need to be able to meet them where they are, and that will be the metaverse.
The metaverse is the future and it's evolving fast. Make sure you're positioned to lead the charge as we move into Web 3.0 and whatever comes next: schedule a call with ultraviolet today.