Hey design enthusiasts! As 2024 approaches, there's a buzz around fresh interior design trends. And guess where you can catch all the excitement firsthand? High Point Market, October 14-18, 2023.
It's the go-to event for unveiling up-and-coming interior styles, trends, and products; a space where the newest, most exciting home furnishing concepts come to life, setting the tone for the year ahead. If you're passionate about home décor and design, this is where you'll want to be to welcome 2024 in style.
Here's a look at 3 of the events and ideas we're most excited about checking out:
1. Keeping It Green: The Power of Sustainable Design
Let's get real for a moment. Sustainability isn't just a buzzword that's been doing the rounds; it's the need of the hour. Everywhere you look, there's a growing concern about our planet. The collective conscience is ringing alarm bells, making it clear that our lifestyles, our choices, and our designs play a pivotal role in shaping the world's future.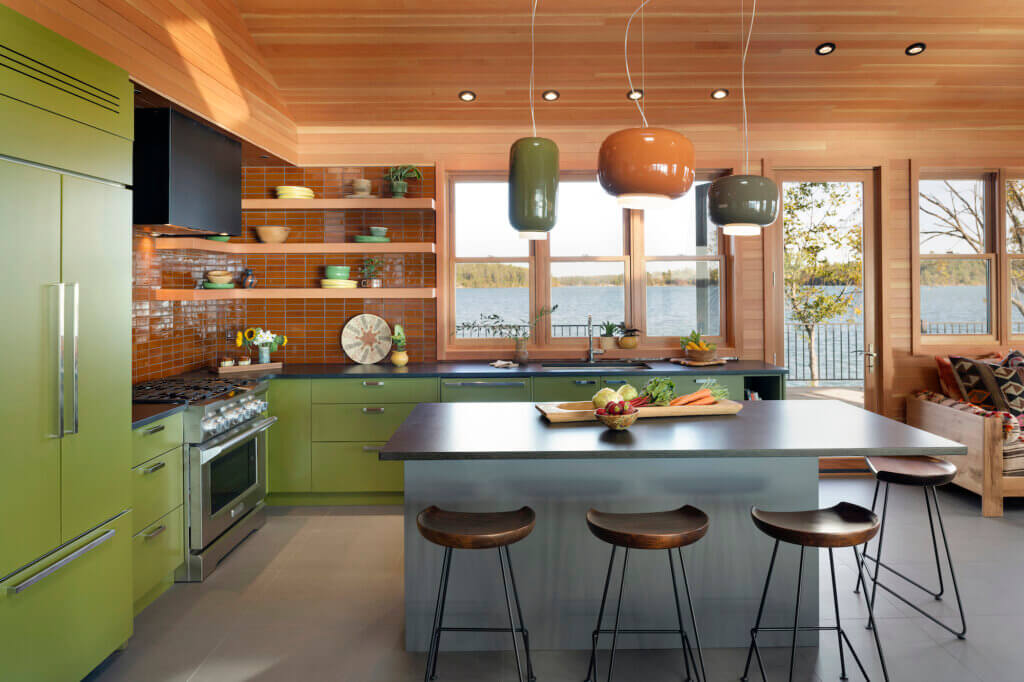 Enter the hero of our story: good design. But wait, what do we even mean by "good design"? Is it something that just looks visually appealing? Maybe something a client nods in approval at? Or perhaps, a design that triggers the exact reaction we desire? Sure, all of these play a role.
Now most importantly, good design transcends business objectives. It's simply… good for the soul and the world.
Now, if you're curious about diving deeper into the world of sustainable design, the session on Mon., Oct 16 at 2 p.m., located at The Point at High Point Market, titled "BTS for a Sustainable Future: Insights from the Designers and Manufacturers Leading the Way" is a must-attend. With a powerhouse lineup of industry leaders, including designer Lucy Penfield of Lucy Interiors, Sustainable Furnishings Council Executive Director Scarlette Tapp, UNIFI®, the Makers of REPREVE®, SVP of Sustainability Technology & Innovation Meredith Boyd, and Polycor Director of Environment & Sustainability Ralph Morgan, this discussion promises to illuminate the nuances of sustainable design practices.
Another don't miss sustainability event is the CEU opportunity "Closing The Design Loop with Natural Stone Surfaces," presented by Polycor.
More on this panel and all the happenings at The Point here.
2. The Evolution of Design Marketing: A 2024 Perspective
Navigating the ever-changing waters of marketing, especially in the realm of design, requires more than just a keen sense of style; it demands a solid foundation in messaging, diverse channel engagement, and a robust PR strategy. With 2024 almost upon us, these foundational principles are more relevant than ever, and the "Future of Marketing for Designers: Tips and Advice from the Home Industry's Top Agencies" is set to be an enlightening discussion on just this.
At its core, creating a brand that resonates isn't just about aesthetics or buzzwords. It's about crafting a message that resonates, understanding where and how to invest in marketing efforts for optimal reach and resonance, and setting into motion a PR plan that elevates the brand's visibility and connection with its audience.
Here's the whos-who:
Ericka Saurit with her seasoned marketing insights,
Franziska Neuman bringing a fresh perspective on brand-building,
Our own Jennifer Smiga highlighting the power of narrative,
Molly Schoneveld discussing the nuances of PR,
Michelle Peranteau sharing her foresight on emerging trends, and
Tori Sikkema focusing on tailored marketing strategies for the design sphere.
This session is on Mon., Oct 16 at 2 p.m., hosted by Universal Furniture International, Inc. (heads up for those making the journey – they're at Shuttle Stop: 15 on the Red Line), and promises to be an in-depth exploration of the pivotal marketing trends that are shaping the industry.
And a gentle reminder: an RSVP is required for this session. It's an opportunity to arm oneself with knowledge and insights, directly from the best in the industry. Don't miss out!

3. Unveiling the Trends: 2024's Home Design Forecast
If you're the kind to be first in line to know about the latest in the home decor world, then High Point Market is where you should be. With a whole array of fresh off the drawing board designs, here's a first glimpse of what Fall Market has prepped for its audience:
S/23's Trend – "Symbiotic": A celebration of nature and its myriad inspirations. With the increasing emphasis on sustainability, the trend is all about organically inspired designs, drawing heavily from earthy elements and centered practices. It's nature but make it chic.
2024's Trend – "Divine": As the world shifts into its new phase, there's a rising trend that echoes this transformation. Our homes are not just living spaces; they're sanctuaries, places where the soul finds peace, rejuvenates, and embarks on a journey of self-discovery. It's the age of self-care, and our homes are mirroring that sentiment.
The Continuing Trend – "Dopamine": A splash of color, a dash of nostalgia, and a whole lot of vibrancy – that's Dopamine Decor for you. Think of it as a throwback to your teenage years, with your room plastered with posters and quirky artifacts, but with a sophisticated twist. It's eclectic, it's fun, and most importantly, it brings joy. It's about going all out yet ensuring it all melds into a harmonious aesthetic.
And don't miss other inspiring programs: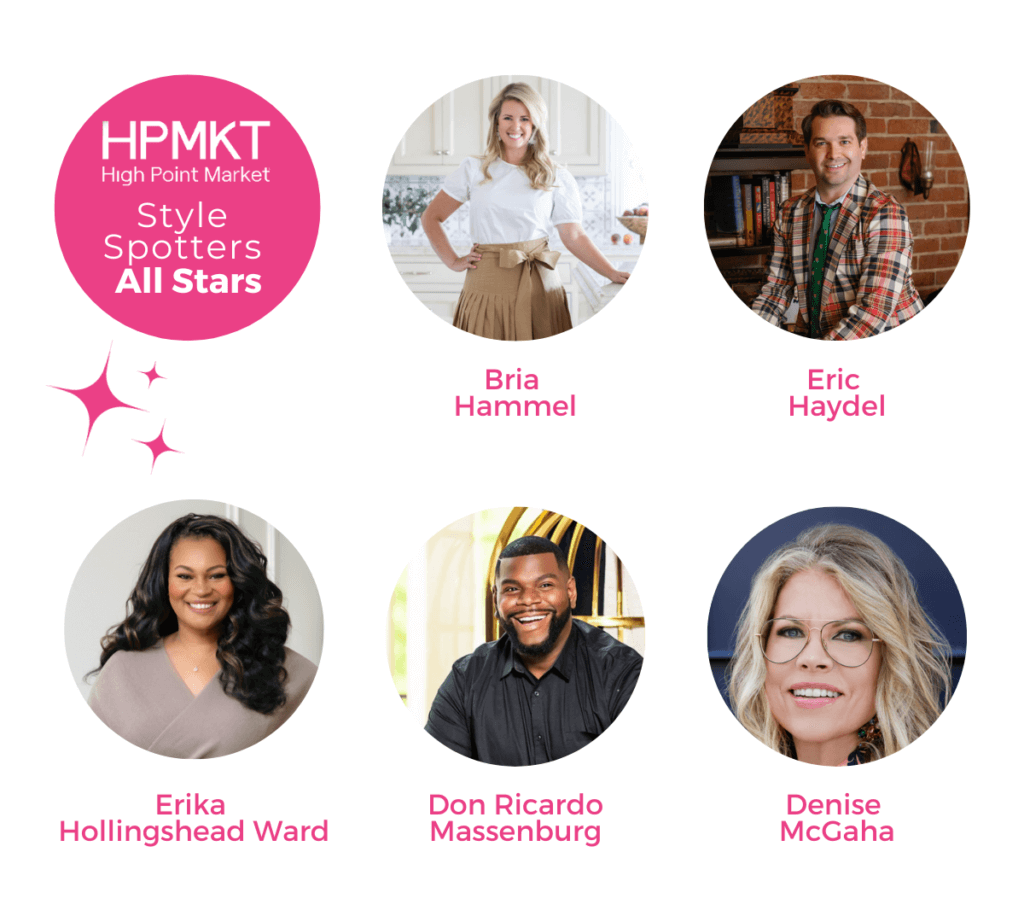 Style Spotters Alumni All-Stars: Dive into the High Point Market with the unique Style Spotters Program. Here, design gurus navigate 11.5M square feet of showroom space to highlight the latest in home furnishings trends. A VIP experience unlike any other!
---
Design Influencers Tour: Join ten design influencers for a two-day exploration at High Point Market. Delve deep into brand stories, discover innovative products, and afterwards, get inspired as designers share their top picks and memories online. Stay connected with #designinfluencerstour.
---
Diversity Advocacy Alliance (DAA): Championing diversity, the Diversity Advocacy Alliance, in collaboration with the High Point Market Authority, works diligently to uplift BIPOC voices. Their mission? Ensure fairness, inclusivity, and genuine representation in the home furnishings sector.
From nature-inspired themes to introspective designs to the lively and vibrant, the future of interior design is diverse, inclusive, and oh-so-exciting. So, gear up and let these trends inspire, challenge, and redefine your design perspectives.