What's better than a beautiful, well curated Instagram feed? Two beautiful, well curated feeds working together for double the audience.
The social media manager's job of curating content can be daunting. And it's especially difficult in the design industry where there's stiff competition among visually stunning design companies that post daily (often multiple times) on Instagram. The stand outs in surfaces, furniture, jewelry, textile (even appliances) all have strong, creative visuals and messaging.
But their secret to reach beyond their existing followers is partnerships. Co-marketing in visual branding enables companies to harness a greater variety of content to tap bigger audiences, and Instagram is the perfect channel for it.
Check out this example from Pantone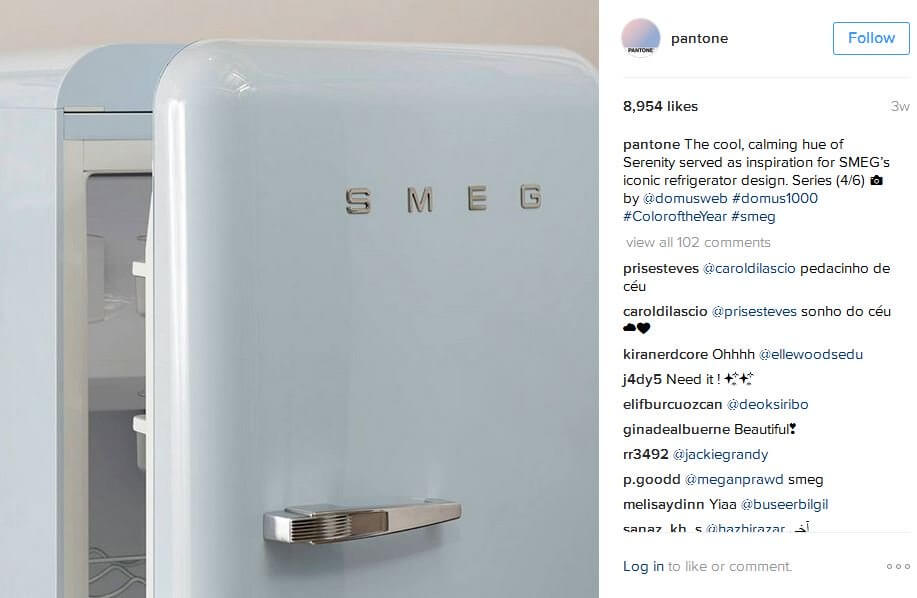 Co-marketing on Instagram creates a reciprocal relationship that:
Attracts followers
Increases engagement
Drives sales
Win. Win. Win.
The best co-marketing relationships are between like-minded companies with equally visual products.
Here's what I look for in a strategic digital marketing partner:
A strong story
Found My Animal is a Brooklyn handcrafted rope accessories company that is raising awareness of the urgent need for animal adoption worldwide. The company with 37K followers partnered up with the iconic clothing brand Free People, with 2.6 million followers on Instagram. Together, the companies share a love of animals and boho fashion, melting their pet loving followers' hearts for a cause.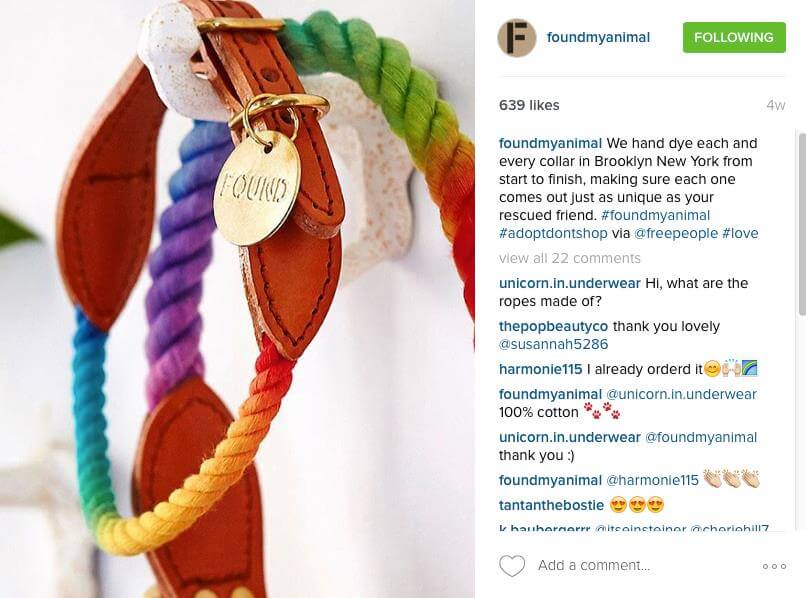 Active followers
It's not all about the numbers. A brand could have thousands of followers but if they never engage on the account, they're worthless. It's better to choose a partner with 5,000 followers that comment and like pics then one with 100,000 that sees no activity at all.
I love the fun way that NYC companies Dylan's Candy Bar (85.7K) and leggings company Terez partnered to reach their already highly engaged audience. Terez (144K followers) created a line of Dylan's candy print leggings and encouraged user generated content featuring them. Both companies shared photos of Terez' adorable dancers and follower submitted pics on their Instagram accounts. Their bright, happy posts drew likes, comments and new follows.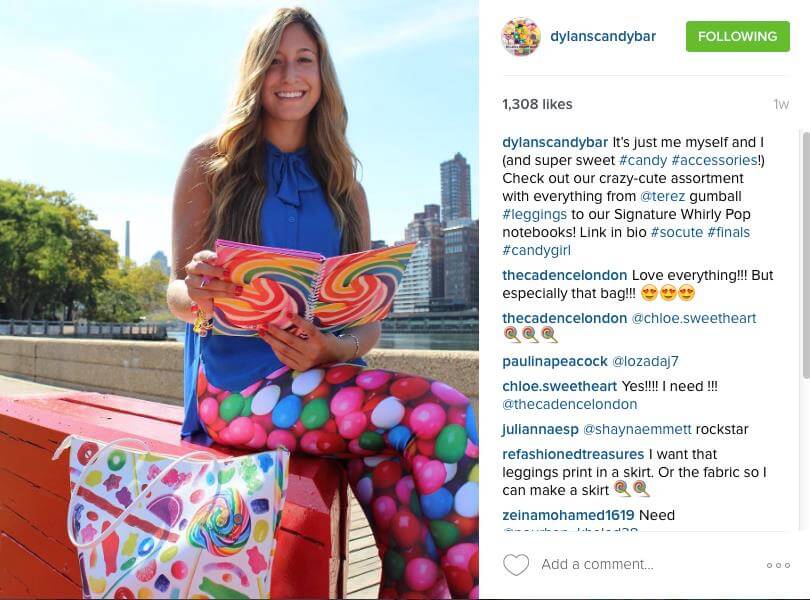 A common style
This year we helped launch the digital presence for Vetrazzo (1,730), a handcrafted recycled glass surface company, known for its bold and beautiful colors. When Laura U Interior Design paired Vetrazzo's countertops with a turquoise fridge from retro appliance company Big Chill (3,055), it was an opportunity to co-market the brands on Instagram. When the Laura U team shared the coastal kitchen design with their 15.8K followers we featured the image again on Vetrazzo's account and tagged Big Chill and Laura U. The three brands' styles and colors echoed a cool coastal character that resonated with their followers who loved the design inspiration.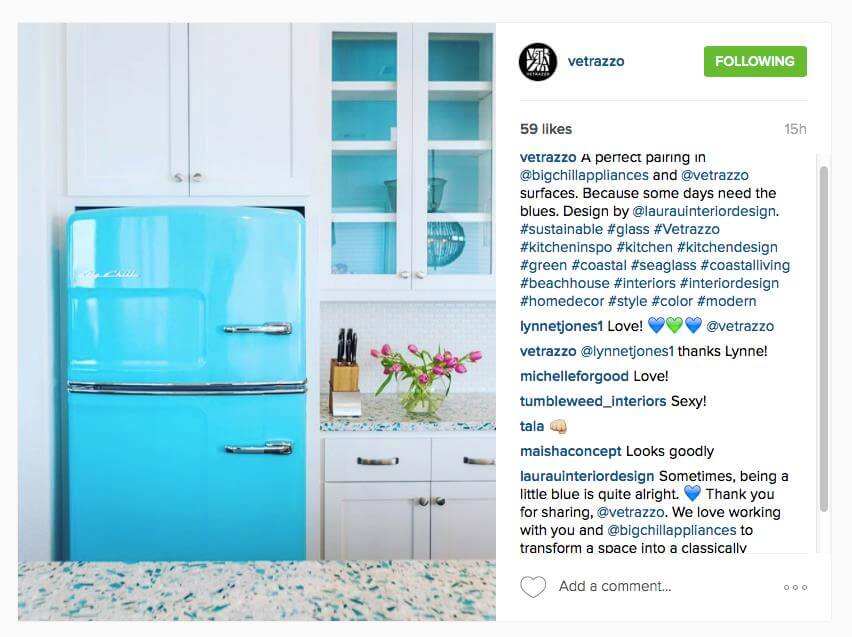 A complementary personality
A brand that's cultivated a particular voice and personality to match their audience (fun, snarky, sophisticated, oddball) should pair with a brand with the same vibe. When beauty company Birchbox (475K) paired up with shoe retailer Keds (318K) on an exclusive shoe line it was almost as if their joint followers dreamed up the perfect shoe (and collaboration).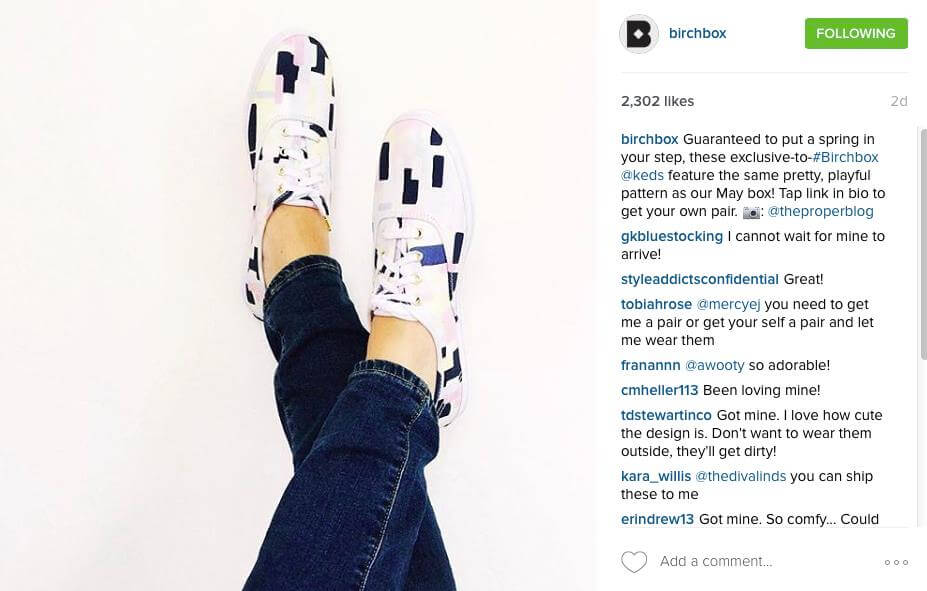 Sometimes these relationships are formal with strategic campaigns between the brands. Other times it's an Instagram tag and a shout out that organically begins the relationship and lays the groundwork for future partnerships.
However they begin, co-marketing relationships on social (or through email or blog content) should feel authentic to the audience even if the brand products seem incongruous (ropes-dogs-boho fashion). The common element for Dylan's Candy and Terez was fun. For Vetrazzo and Big Chill it was color. For the audiences in all these cases the common element was a richer Instagram experience and exposure to another brand they would undoubtedly love.