The social media landscape is always changing, with new trends emerging and existing ones growing and transforming, why wait to plan your social media strategy? Take a look at the five trends you should keep in mind to help elevate your social media presence in the coming year.
1. The TikTokification of Everything
You might have noticed that video content is getting shorter and shorter, and that's all thanks to TikTok. TikTok was the most downloaded app in 2021 and is expected to reach 5 billion active users by the end of the year. That skyrocketing popularity inspired many imitators of TikTok's short-form, algorithm-led approach, with Instagram and YouTube both launching short-form videos. FYI, reels have become Instagram's fastest-growing content format, which is probably why sister company Facebook implemented it, too.  For marketers, TikTok's greatest asset is its algorithm, which once it has you figured out, makes you never want to put down your phone. TikTok's SEO system extracts keyword data from a variety of places— captions, hashtags, subtitles, and even on-screen text. That's what makes it such a powerful platform for organic search visibility. Basically, optimizing your content for discovery is essential if you want to be successful on TikTok (and you want to be successful on TikTok). Ignoring the impact of TikTok is sticking your hand in the proverbial sand.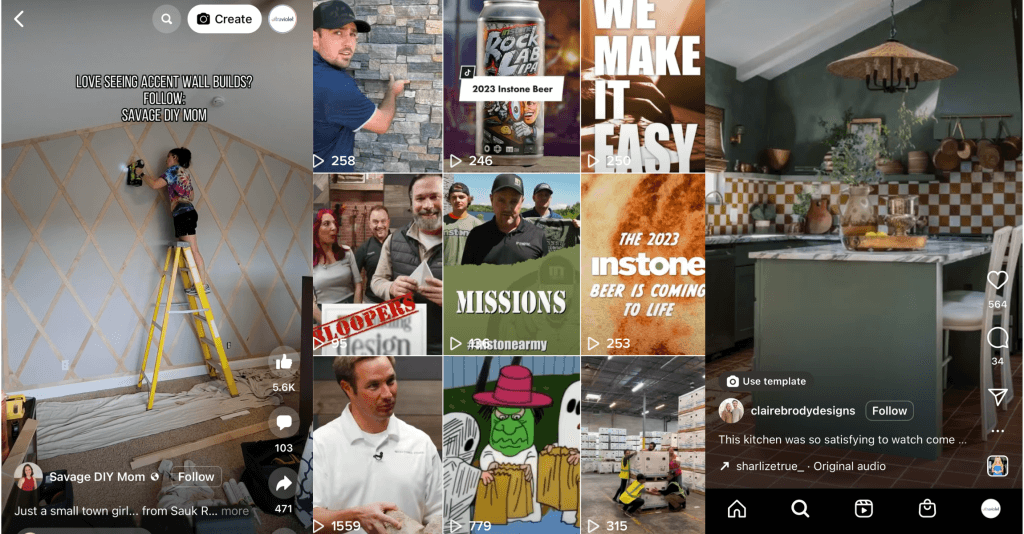 2. Convenience and Conversation
People increasingly want everything, and they want it all ASAP. Meaning they expect to be able to message, chat, or video call your brand via social media messaging apps quickly and directly. Convenience is more important than ever so these conversations need to happen where consumers are already spending time; and 90% say that's on Meta platforms (Facebook, Messenger, WhatsApp, and Instagram). WhatsApp and its 2 billion users, in particular, have begun to make their mark in the conversational commerce space with its new business platforms for companies big and small. These messaging apps don't just allow you to meet consumers' communication expectations, they also help with data collection and position yourself to meet business objectives better. Simply put, meet people where they are, and that is on their favorite messaging apps.
3. Doubling Down On Influencer Marketing
If you haven't already explored the potential influencer marketing has for your business, there's no time like the present. Influencer marketing will continue to boom through next year, with 89% of marketers increasing or maintaining their investment next year and 17% of marketers planning to invest in it for the first time. Why? As of right now, businesses are on average making $5 ROI for every $1 spent on influencer marketing. And it's simple to understand: Influencers charm people with authentic campaigns, while brands use the influencers' credibility to reach out to their followers. It just looks more authentic if an influencer sings your praises rather than you doing it yourself. Want some guidance? Check out the talks Is Your Influencer Marketing Working? and  Working with Influencers for Long-Term Relationships we gave at the Designer Influencers' Conference.
And here's a big plus: it can be leveraged with short-form video to take advantage of both trends at the same time.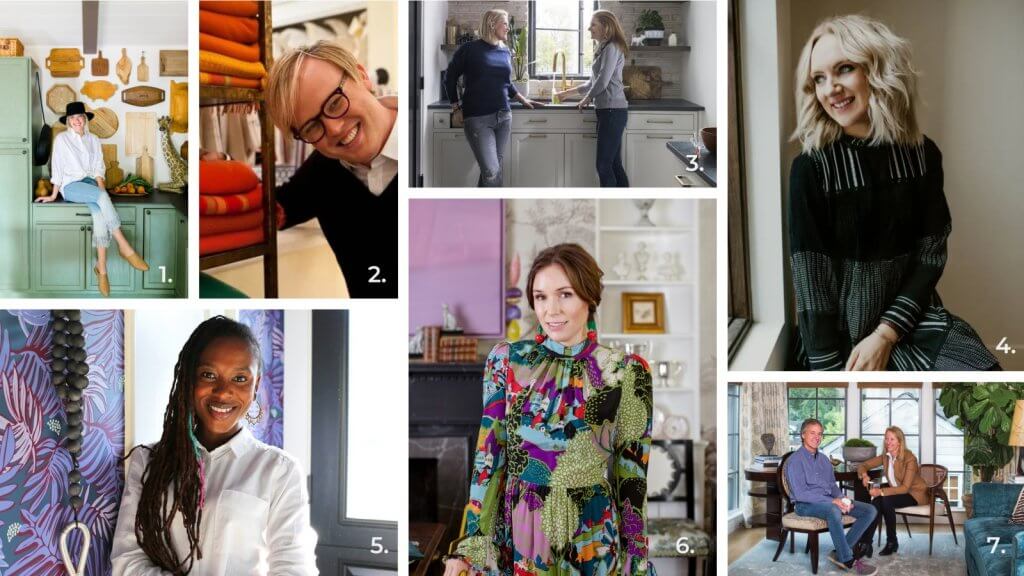 4. That's Your Personal Business
As we navigate the new data privacy laws that restrict the use of third-party cookies, the entire landscape of personalization has been changed forever. And that's important because personalization is such a big trend that it has trends of its own. Think hyper-personalization, microtargeting audiences, AI transforming the user experience, and advanced analytics tools that are being developed to help you make sense of first-person data. AI, in particular, allows brands to go deep into personalization, like customizing website content based on each specific customer, which has a massive positive impact on conversion rates.
And don't think we are leaving legacy platforms like loyalty programs behind. Together these can all help you draw valuable insights relating to demographics, preferences, behavior patterns, and interests, helping you create useful personalized experiences that will resonate with your prospective customers. After all, 80% of consumers said that they'd be more likely to do business with a brand that provides a personalized experience. From our perspective, a little effort has the potential to yield amazing results.
5. ​​Outsourcing to Agencies
For businesses big and small, outsourcing your digital marketing needs is the smart way to get more done. No one wants to miss out on important opportunities because they don't have the time, resources, or the right expertise. Organizations around the world are increasingly relying on talent beyond their traditional full-time employees, with 62% of executives reporting that outsourcing work improves the overall financial performance of their company. Because we function within a fast-paced global economy, the more nimble a company is, the better and faster it can capitalize on new opportunities.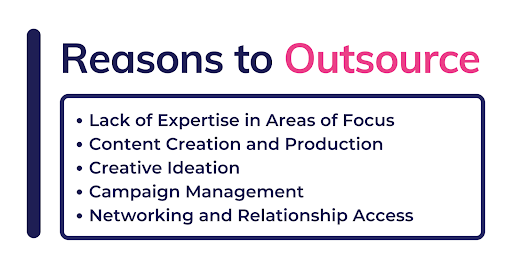 Utilizing an external workforce, like a digital marketing agency, is critical to business strategy and success. For your business, outsourcing could be the difference between making a little progress and making a big impact.
Contact us today for more resources and strategic advice.