High Point Market isn't just the largest furnishings industry trade show in the world. It's where serious retail home buyers, interior designers, architects, bloggers, thought-leaders and trend-setters gather to discover innovative new products hitting the market. And color-us-ecstatic to announce that our client, Atlanta-based home decor and textile companySmithHönig, is bringing their vision of global nomad glam to market for the first time.
The ultraviolet team will be right there, providing on-site support and quickly opening bottles of Prosecco (an important skill to have for this particular event).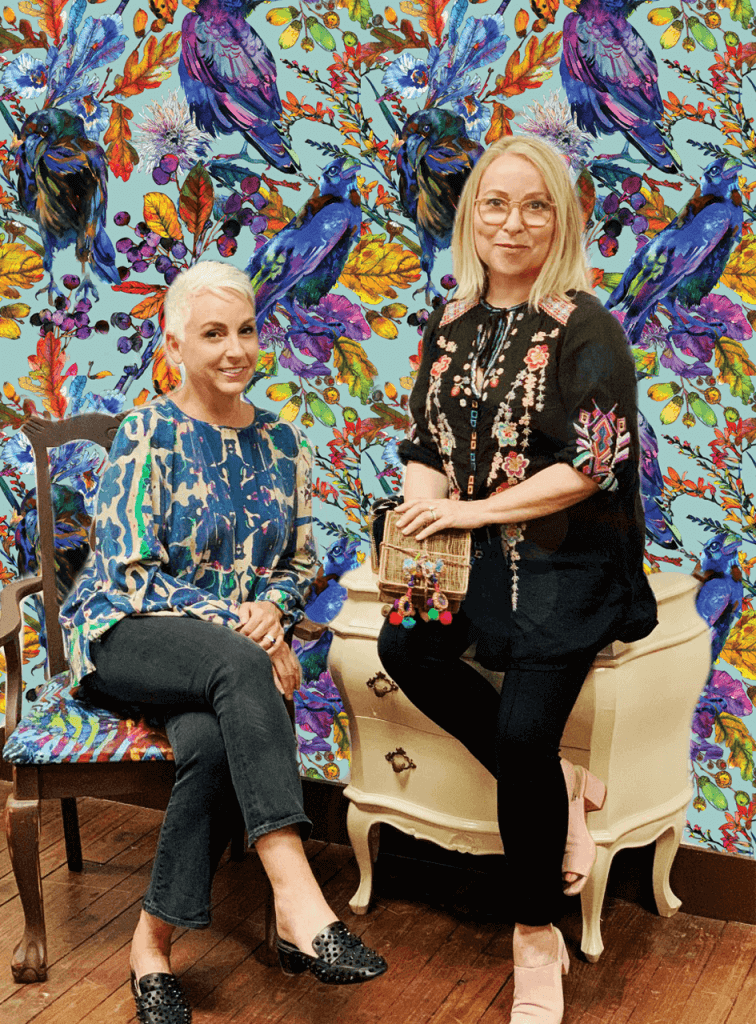 SmithHönig is founded by visual artist and travel connoisseur Melanie Hönig and award-winning interior designer Kellie Smith.
Founded by visual artist and travel connoisseur Melanie Hönig and award-winning interior designer Kellie Smith, SmithHönig is a home décor and furnishings company creating custom art, patterns and imagery inspired by the design duo's wanderlust and world travels. We love how everything in their collections tell a story — a luxurious, cross-cultural layering of color, cultures and patterns from around the globe. Collections include hand-embroidered pillows and camel tassels from Bedouin villages in the Negev Desert, luxurious jacquard shams from Morocco and vintage suzannis, obis and ikats made into colorful pillows and accessories. Every detail reflects a jet-set mindset, all created for someone who is ready for any adventure and packs her travel bag lightly, leaving room for all the treasures she's sure to return home with.
When you step through the folds of the SmithHönig tent at High Point Market, we'll be there alongside Kellie and Melanie to welcome you into the luxe world of the global design nomad. You can lounge on pillows inspired by English hedgerows, experience the rich possibilities of layering with Japanese shibori-style fabrics, and discover tassels handmade in India in custom SmithHönig colors.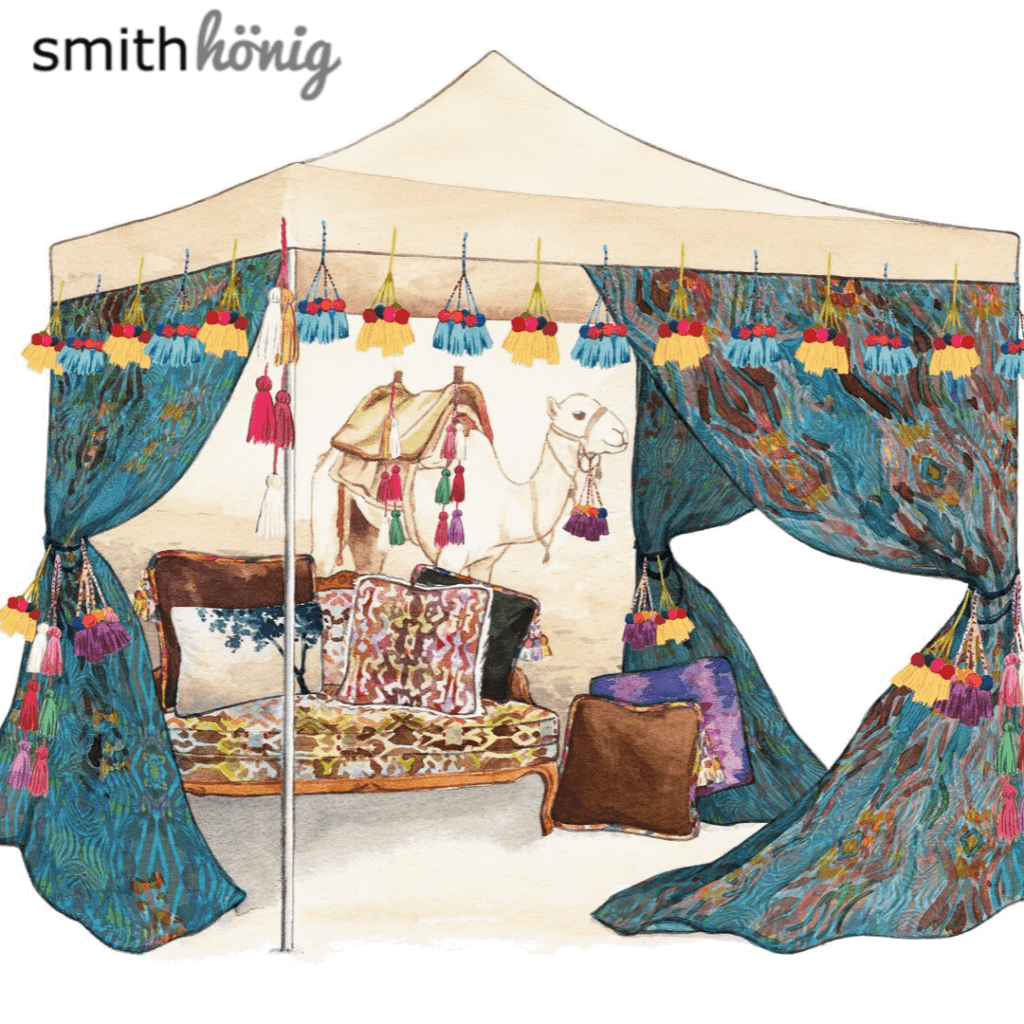 The SmithHönig tent is a visual representation of the duo's ethos to Stay Wild.
The designers will also unveil Ravenswood, a new free-spirited collection inspired by the eccentric elements found in English country houses. The stylistic evolution of these ancestral homes — featuring a constantly growing collection of treasures brought back from myriad adventures — speaks directly to the SmithHönig ethos of Well-bred But Wild. Ravenswood evokes the fearless travels of their global nomad, someone who would set up a tent in the deer park of a grand old home, with matches to light a bonfire in one hand and a guitar in the other.
A sneak peak at two of the color ways that are part of the Ravenswood collection.
Team UV is joining in the fun as a literal hands-on extension of the digital marketing and media relations support we already provide for this design duo. From updating their social media in real-time to crafting press releases to popping bottles of bubbly at 4 p.m. daily in their tent, we are thrilled to be going to High Point with them, helping partner them with new brand ambassadors, bloggers and buyers.
To see everywhere our High Point adventure takes us follow us on Instagram – and make sure to follow SmithHönig on Instagram, too.
Visit the SmithHönig showroom 183 (C3) at 108-110 S. Elm Street, in collaboration with Los Angeles art house Zoe Bios Creative, during High Point Market October 19-23.