As an agency that works with both brands and influencers, we're always striving for authenticity in partnership building. We want our brands and influencer partners to align so seamlessly that one seems a natural extension of the other.
For example, one of our clients, Polycor, quarries natural stone, so we would not pair them with a designer who uses a lot of manufactured materials like quartz. But if you are a design influencer who uses organic materials in your work and frequently speaks about sustainability, then their natural stone is for you.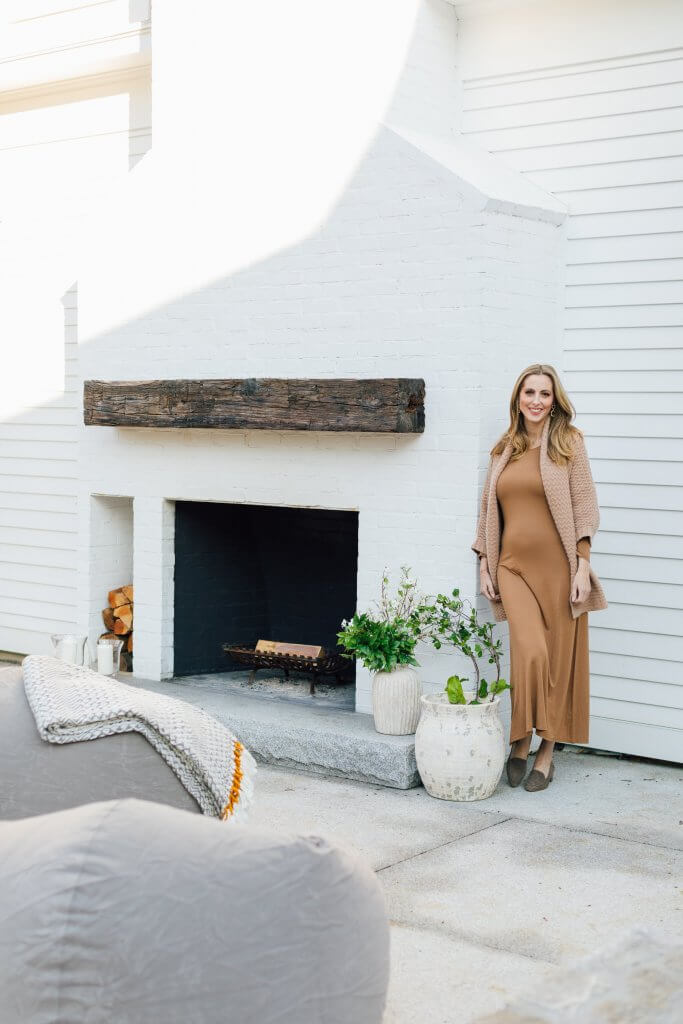 Eva Amurri—mom, actress, entrepreneur, and founder of lifestyle blog Happily Eva After—is a natural stone lover. See what she's excited about in the world of design for 2020.
We know that thoughtful, relevant and real campaigns provide value to an audience: they allow influencers to provide useful tips and give helpful advice while providing a platform for brands to reach the influencer's enrapt audience. But there's a line that's easy to cross here: irrelevant, ill-conceived or insincere partnerships can alienate an audience. And too many brand sponsorships can have the same effect.
finding the right influencer
The kind of influencers you want to partner with care about their reputation and the authenticity of their content. When sponcon, aka sponsored content, is done right, it's a golden opportunity leveraged perfectly, where everyone from the brand to the influencer to the audience, benefit. But when it's not, it can be awkward, disengaging and in the worst case, a PR disaster.
With this potential for problems, why do we think brands should partner with influencers? According to a study commissioned by Snap Inc. with Sparkler, 31% of people say influencers and celebrities inform their purchasing decisions. Influencers are expert communicators who build brand awareness with their engaged audience. They drive traffic, convert leads and generate sales. And when you're working with micro-influencers, they're an excellent value providing great opportunities for smaller brands. The bottom line is this: influencers are called that for a reason: they are influential.
how audiences perceive influencer sponcon
One of our design influencer partners, Kate Pearce of Kate Pearce Vintage recently asked her followers on Instagram what they think about branded content. Here are a couple of the responses she received: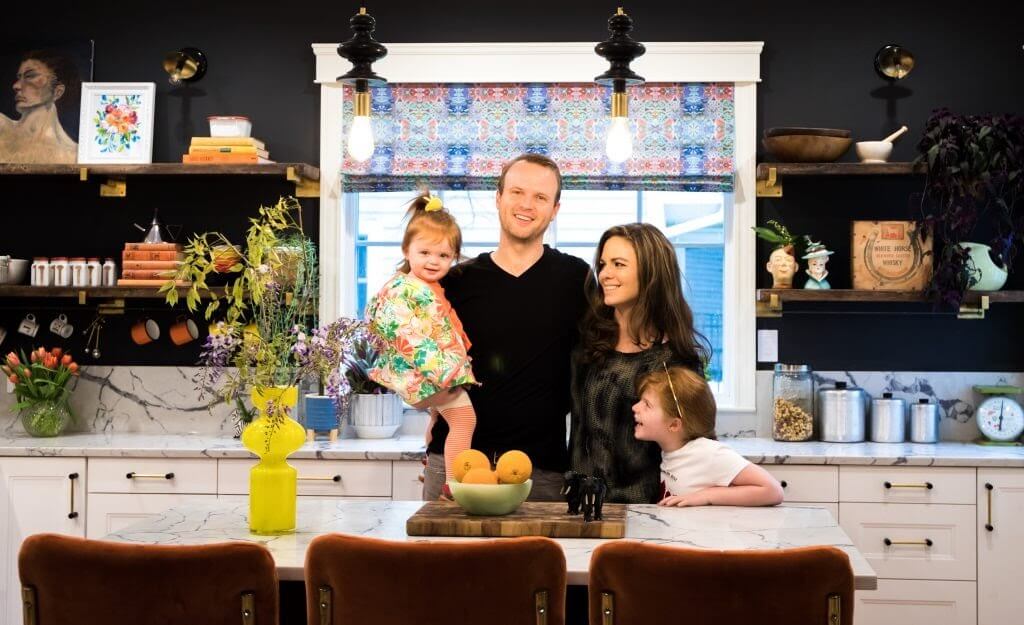 Kate Pearce features her eclectic mix of unique vintage pieces and maxed out color and prints.
suzannerian: The only time I get turned off by branded content is when every post or almost every post is branded and it becomes clear that the voice of the page and the art that drew me there is no longer authentic and fun.
thegoatabode: Sometimes ads do seem forced, but most of the time I actually like seeing what people do with the products. I'm all for artists and creators getting paid by big companies for their ideas! When big companies get behind creators, I think good things happen.
brooksandstone: There are a few accounts that I follow that suddenly started promoting Walmart for example and I just can't get behind that knowing it's 100% about money.
curlydawn: I think if it's unique and not forced, it's so much less annoying. Can I tell you how sick I am of watching every IGer and blogger open the same damn Fab Fit Fun box? Unique, authentic content won't ever annoy me.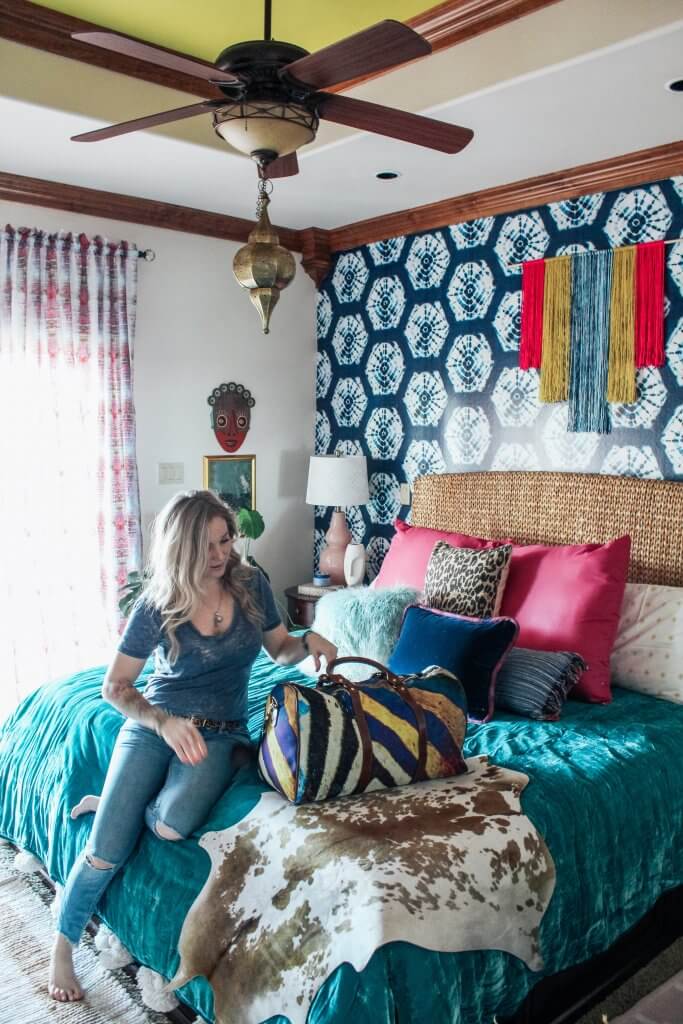 Sarisa "Risi" Munoz, the insta-famous creative guru behind The Indigo Leopard Home, was a style match for global home décor brand SmithHönig.
Instagram has been around since 2010, so it's reassuring that followers understand being an influencer is a real job and that the people they follow deserve to get paid for what they do. And while being an influencer might seem like it's all island vacations and avocado toast, it comes with real responsibility: the Federal Trade Commission is constantly updating the guidelines for social influencers and brands.
Most influencers will say that they genuinely like and use the products they promote in their sponsored posts, but since those posts are designed to blend with organic content, it raises some questions for their audience: Is this a genuine post or am I being sold to right now? Am I supposed to believe this is their real opinion and not ad copy? If your authenticity is a commodity, is it even authentic even more?
Some other influencers weighed in on Kate Pearce's branded content post, too: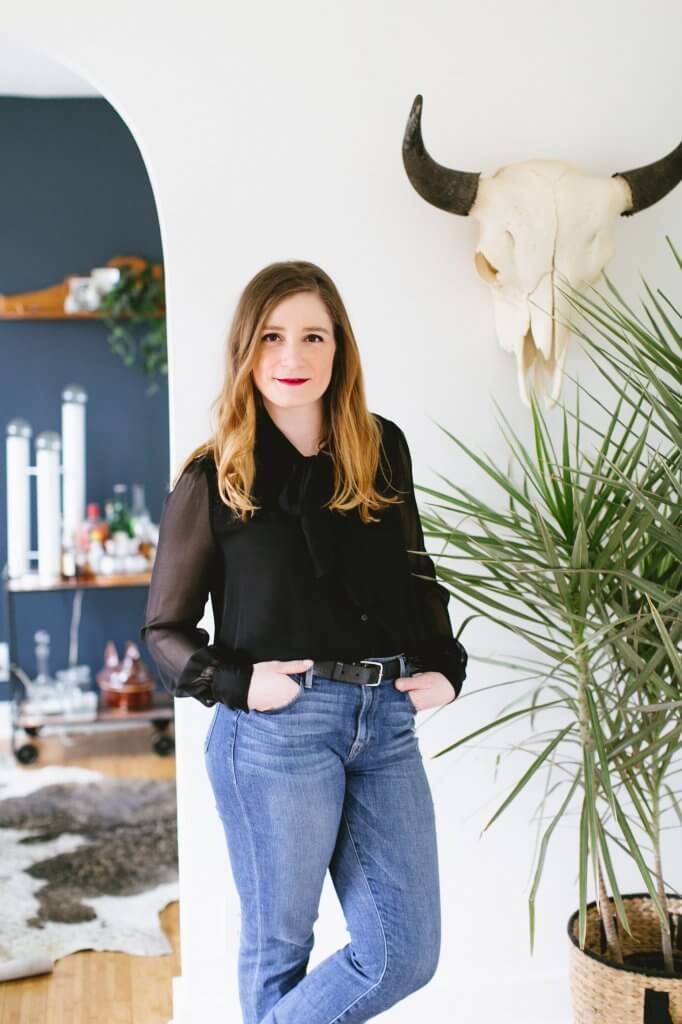 Joanna Hawley of jojotastic gets real about her life as much as she does about the products she endorses on social.
jojotastic: I always make sure any partnership I take on is the right fit because honestly… readers can smell BS a mile away! It's not worth it!
design.playbook: I always try to work with brands that relate to the content/subject matter I'm creating. I always ask myself if the brand aligns with my mission/goals/reason for why I have the account. If it's questionable then I don't do it.
From the consumer, brand and content creator perspectives, it's clear that pushing product on the wrong audience is worthless. Which is why it's so important to us that when we play matchmaker between brands and influencers, we set them both up for success.
Looking to assess your current influencer marketing strategy? I'll be speaking at the Design Influencers Conference, the premier conference and experience for professionals interested in learning about social media and digital content marketing in the interior design industry. Join me and countless influencers, designers, social media practitioners, traditional media, leading brands, new media innovators, and industry leaders in exploring where the worlds of interior design and new media converge.
Think you've found the perfect influencer to showcase your products? Let's help you kickstart the relationship on a positive, professional note.