When we want to talk about lead generation (we're a bunch of marketing nerds who love talking about this stuff), we go to ultraviolet founder and creative director Jennifer Smiga. Jen isn't just our esteemed leader, she's a marketing mastermind and was asked to share her expertise at next week's Design Influencers Conference. The whole ultraviolet team will be there: we're sponsoring the Genius Bar where we'll host appointments with brand reps seeking to improve their online presence and serve up sparkling rosé at our Mingle & Matchmaking event.
Today, we picked her brain about lead generation, real-life parallels, and why everyone needs a marketing blueprint.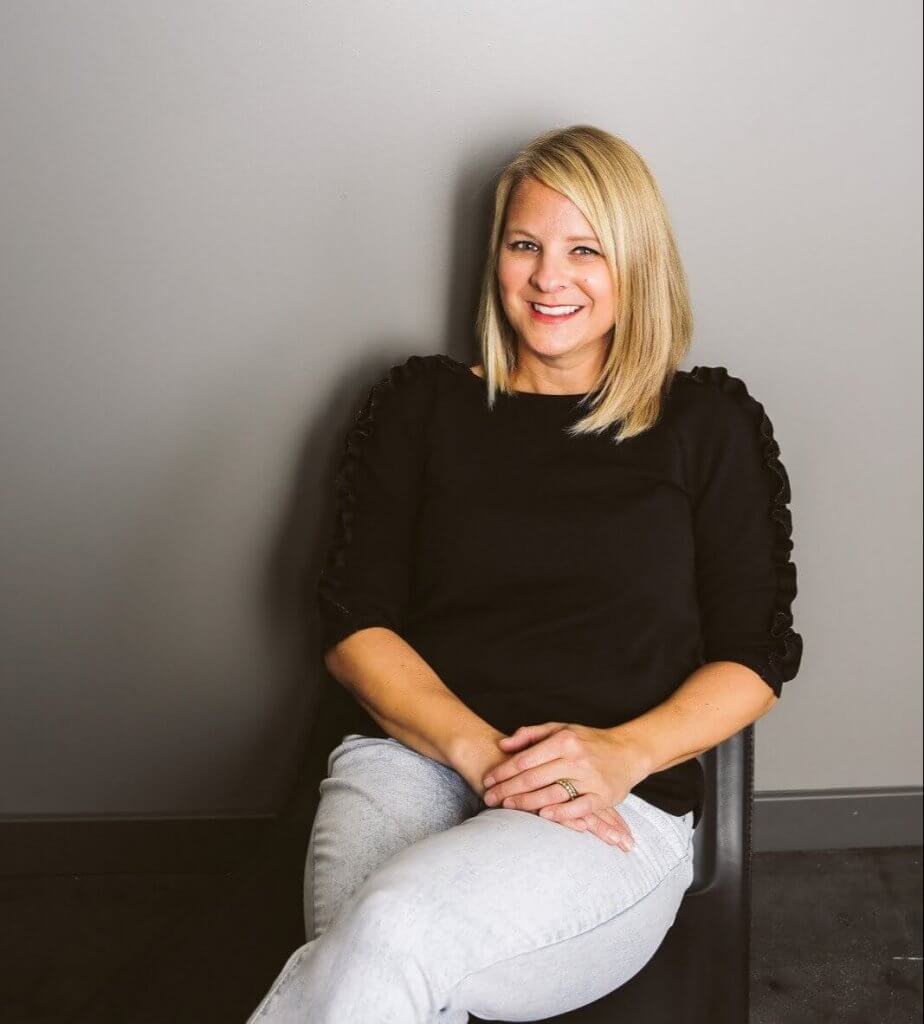 Meet our lead, Jen
UV: What do you want people to know about lead generation, from a high level, that you think they might be missing?
JS: Lead generation is a completely different beast from just pushing out content.
UV: How so?
JS: With lead generation, you're required to lay out the steps. Every campaign has to have a process, and when you're focused on the lead gen, that process has a start, a middle and an end. The end is when you have developed a sustained relationship with a client or customer.
UV: And that relationship is the goal of the whole thing, right?
JS: Correct. You start with a campaign, and then you begin telling the story around it, to attract the right people. Then, whatever inbound marketing platform you are using, it integrates all the information you are getting from this storytelling and the response you're getting to it, and you can see the journey, you can see it all.
UV: And other than feeling like an all-seeing superhero, what can we do with that information?
JS: Well, that ability to see all of that information is incredibly valuable, especially before an event like the Design Influencers Conference. DIC is dominating the digital design space in the lead-up to the event. People are writing about it, reading about it, sharing it on social—and this is all before it starts. We've been laying the groundwork ourselves, tweeting, and posting on Insta and Facebook, and writing and sharing blogs, we even partnered with DIC on a blog for their site. It's all for relationship building. We're hosting a Mingle & Matchmaking event there, with rosé (naturally) to help people develop these kinds of relationships in person.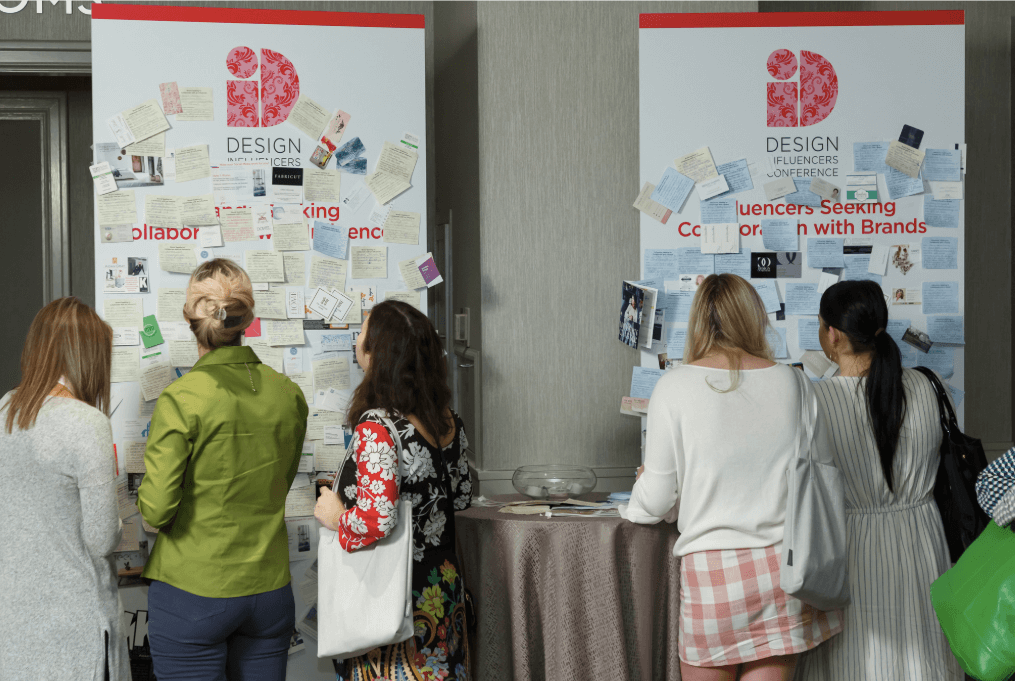 Photo by Design Influencers Conference
UV: As much as I want to pretend we're just hosting a rosé-fueled rager, I know we're really doing this to get people together. What is the purpose of making these connections?
JS: It's about, on the surface, meeting great people and introducing them to your brand, whether it's corporate or personal. But really it's about getting a step closer to your goals. I've been big into the concept of a blueprint lately. Being in the design space, it's a familiar concept whether you have any marketing experience or not. It all comes back to that core idea of having a process and following it.
UV: When you're creating a blueprint for a client, what do you do?
JS: Well, I ask them about a thousand questions first, like: What's your product focus and how is that tied to your marketing for the year? Where's your calendar? Is your custom content related to events, products campaigns? Are you participating in any social experiences or webinars? When was the last time you did a site audit? And after we have all of these answers, and I understand what their goals are, I create the path for them to get there. And in a lot of instances, this is where ideas like influencer partnerships come into play. They can really be the asset that pushes a campaign from being a goal into being a success.
UV: Yeah, we love our influencers!
JS: Yes we do! And for a lot of reasons. We've talked about it before and I'm sure we'll talk about it again. Finding the right partner—whether you are an influencer or you are a brand—is the key to building a successful, mutually-beneficial partnership. And one of the things I take pride in is our ability to find the right person—whether it's a designer, a macro-influencer, whoever—for a brand. Which is why I'm so excited to host the Mingle & Matchmaking sessions at DIC. Speaking of, you know I could talk about this all day, but those bottles of rosé aren't going to buy themselves.
Meet Jen and the rest of the ultraviolet team at the Design Influencers Conference, Mingle & Matchmaking sessions, Sunday 3:00-3:30 pm and Monday 3:15-3:35 pm. And if you miss it, text DIC2020 to 66866 to download Jennifer's brand track presentation on influencer marketing.
Think you've found the perfect influencer to showcase your products? Let's help you kickstart the relationship on a positive, professional note.