Whether you're working toward becoming an influential designer or just starting out your career in the space, there's always something to learn from the top designers making it happen. We sat down with prolific designer Jewel Marlowe of Jeweled Interiors to talk about her unique, adventurous style, as well as how she's jumped life's many hurdles (like moving three times in three years) to define it.
Here's what Jewel had to say about creating a virtual world of playful inspiration for her followers, collaborating with other artists, and always staying true to her own vision— above all else.
UV: We've read that you've spent a good part of your life traveling the country and world, especially to places like England, where you spent some time restoring furniture as an antique dealer. How would you say this has defined your style?
Jewel: I would define my style as soulful, eclectic, and glamorous. As a military spouse, I've lived all over the US and Europe, moving 13 times in 19 years. I find influences from these experiences, and then sneak them into my design.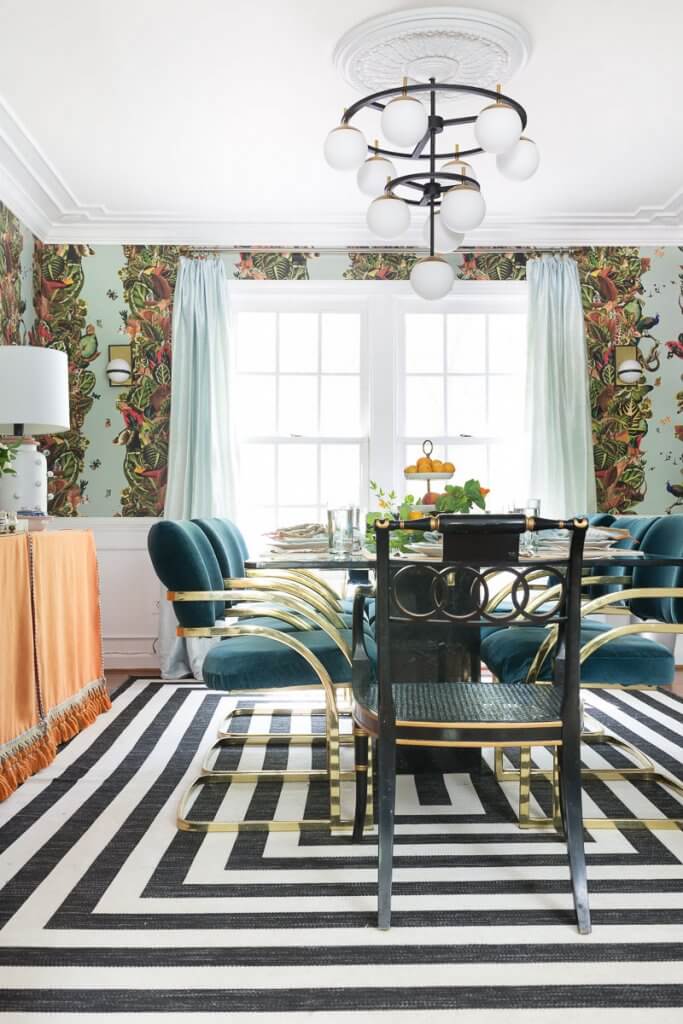 UV: With so many unique sources of inspiration, and using such a versatile and bright color palette (like that amazing peel and stick wallpaper from SmithHönig) how do you stay focused? Who do you have in mind when you design a space? What's your process like when designing spaces in your own home?
Jewel: I try to think of the people who will use the space when contemplating my designs. Sometimes, however, when designing a space for my own home (currently a 1990's Northern Virginia colonial) I like to involve my followers. I'll narrow my design choices down to my favorite two options, and let my followers vote. Not only is it more fun this way, but I also find that people tend to feel more invested in something they helped to create.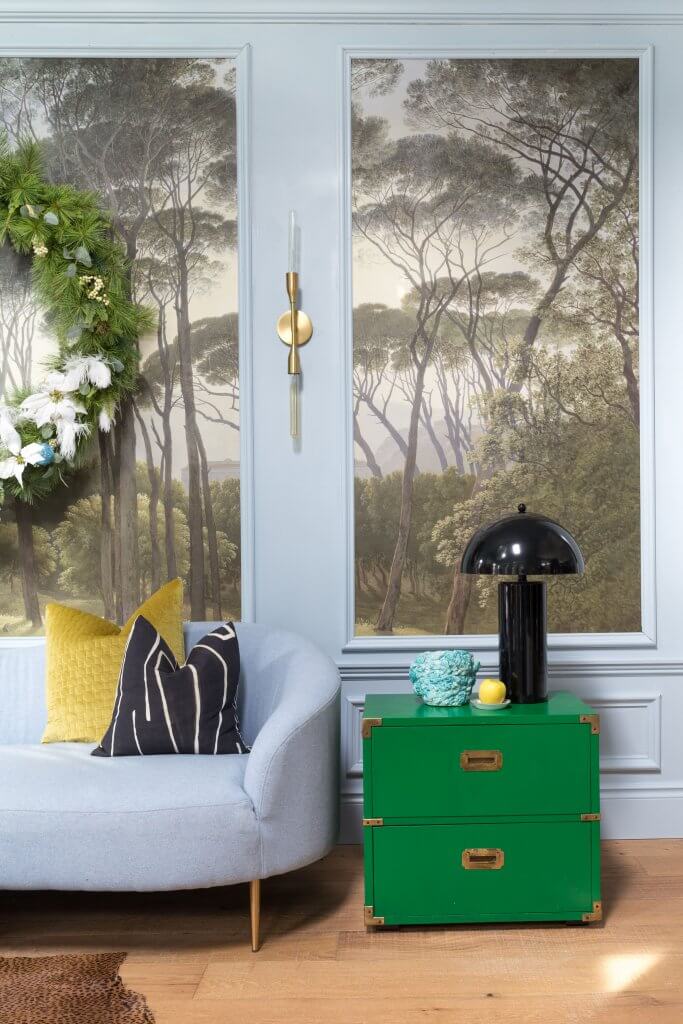 UV: Speaking of involving your followers, what do you do to ensure your content is in-line with your audience and their expectations? How did you perfect this process to attract and build the audience you have today?
Jewel: I am constantly approached with offers from companies, but to keep true to my brand, I try to only accept collabs with companies and products that I sincerely like— and focus on ones that I actually want to use in my home or designs.
UV: I know you've moved around a lot as part of your husband's military career. What have been some of your biggest challenges creating curated spaces while also changing house? How have you overcome them?
Jewel: The trickiest part about being a maximalist military spouse has been the need to stay under the predetermined weight limit for every move. In the last move, I felt like we sold a large part of our household goods just to make the cut. So while this was a challenge, I also think it helped me edit, and pare down my collection.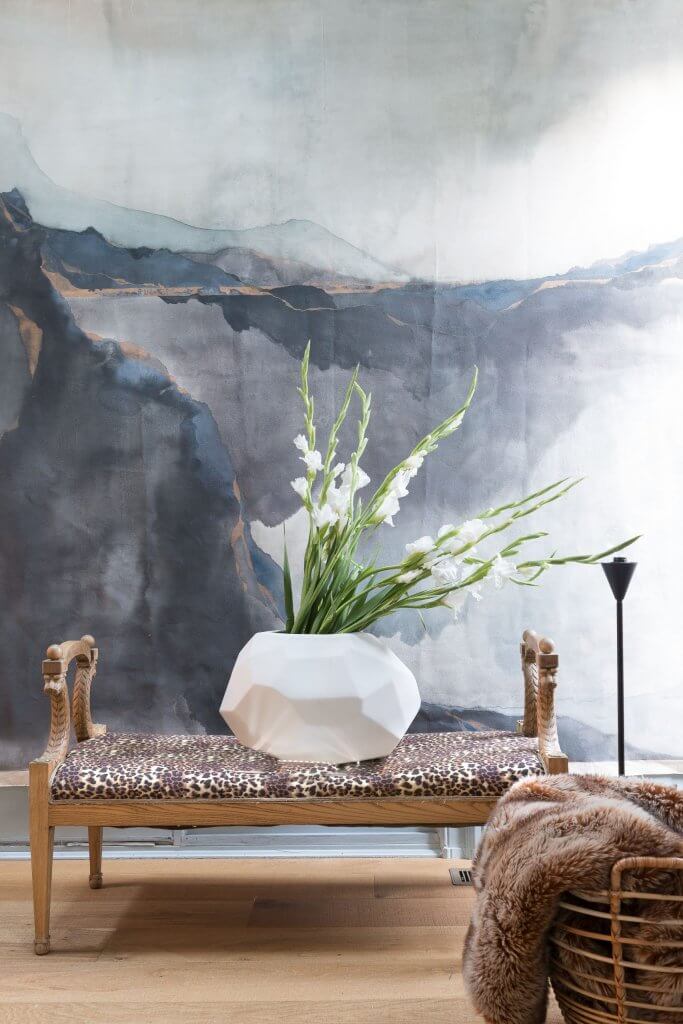 UV: Sounds like it's been a long journey of perfecting the process. With all of these different challenges in mind, what's your best advice for someone interested in becoming a design influencer like yourself?
Jewel: LOL, it's been a lot of work. Luckily it doesn't feel that way, because it's something I'm so passionate about. But when considering if you'd like to become an influencer, I think it's important to determine your purpose from the outset. Is your goal to make money, get exposure, rack-up magazine features, help others, finish your own home, or build a brand? Picking a goal helps determine how to focus your time. It also helps to gauge your success.
Are you looking for even more tips on building your brand and becoming a household name in the industry? We're here to help. At ultraviolet we help design professionals, luxury home brands, and digital influencers take their business to the next level. Sound interesting? Here's how we make it happen.