Every brand needs a video marketing strategy. It's 2020: Video isn't just one piece of your overall marketing plan, it should be a central part of every outreach and every campaign. Video has become increasingly important on every platform and channel, but it's especially dominating social media. According to a recent HubSpot report, Facebook, Instagram and Twitter are among the top platforms where consumers are watching videos.
We love video—the impact it has, the way it can tell a story. Which is why we knew when we wanted to tell the world about our home base, Bell Works, words alone weren't going to cut it.
Designed by famed architect Eero Saarinen, Bell Labs was once THE place to work—the Google of its day. But for years the biggest corporate building in central NJ sat empty. By the time of its acquisition in 2013 the public had just about forgotten it existed.
As the building transitioned from the abandoned Bell Labs into the thriving Bell Works, our challenge was this: find a compelling way to show the exciting transformation that was happening behind all the mirrored glass. Together with Silver Style Pictures, another Bell Works tenant, we conceived, crafted and promoted a series of thirty second films for web and social all built around the question: What do you do #AtWork?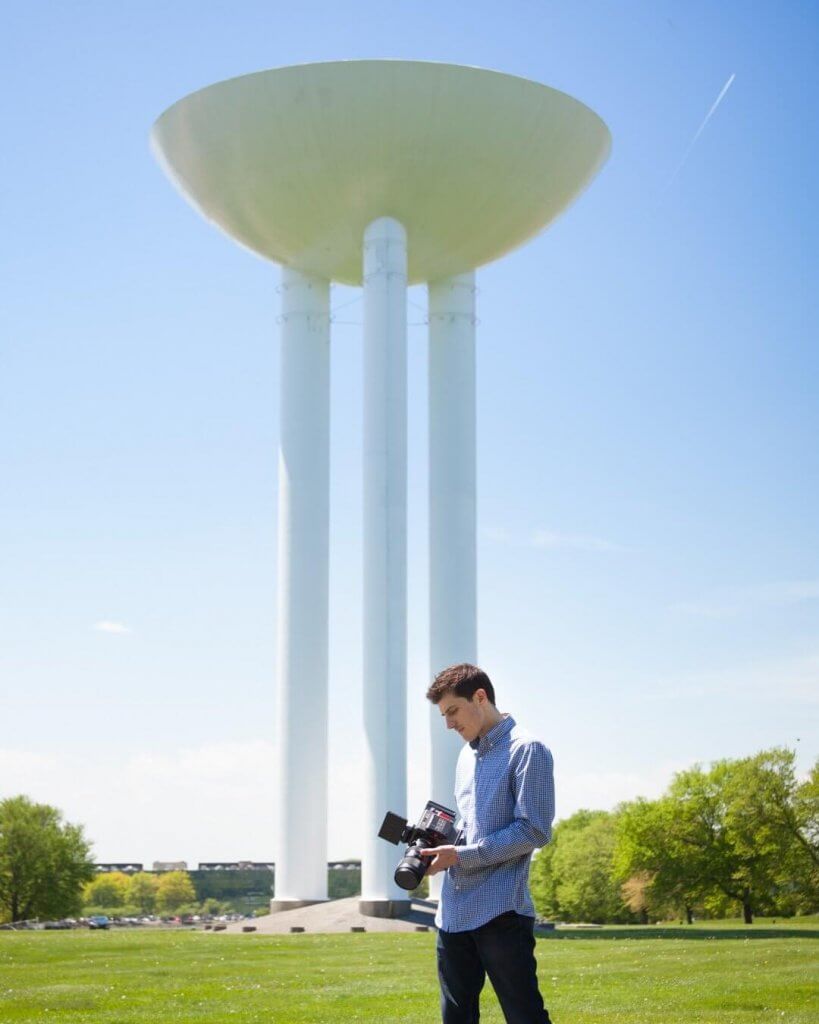 Michael Altino of Silver Style Pictures in front of the iconic Bell Works building and water tower.
"We came up with three examples and filmed them to help pitch the idea," said Michael Altino, director/writer/producer at Silver Style Pictures. "And we went in and showed the three videos, because we didn't think they would fully understand it otherwise."
That's right, video is so powerful that having video examples helped us get the go-ahead to do this campaign.
"If we didn't have the videos, they would have never gone for it," said Altino. "We don't normally make videos to go pitch an idea that could just get shut down, but since we were here, it made sense. And it was worth it because they ended up really liking it."
All told, we made 25 videos— one a week! — and the #AtWork campaign grew the Bell Works' social accounts by 42 percent in six months. We quickly surpassed 500,000 unique views, which is impressive but not a surprise since videos are consumers' favorite type of content to see from a brand on social media. Research shows that quality matters: people want entertaining, funny, and informative content. Which is why it was important for the #AtWork campaign to feature the right mix of people. Just like with any other part of your strategy, authenticity is key.

"We started by reaching out to other tenants and people we knew, and seeing what they were doing," said Altino. "We didn't want them to have to do fake stuff, so it was all like 'Let's ask Domenic and Paul, who play ping pong during meetings', and that's how that one came up. We saw them play and just sent them an email."
These shoots were fast and fun—and with one going live every week, that helped get everyone involved. Plus, we tried to be mindful of everyone's time, which Altino has an important counterpoint to:
"I always like to remind people who are anxious to get back to their desks, this is work, too. You are working. Don't feel bad that you're missing a couple of emails. The company needs this and you're helping."
And these videos definitely helped Bell Works. Thanks to the impact of this campaign, Bell Works' social influence continues to rise, attracting tenants with over 80 percent of the 2 million square foot building leased.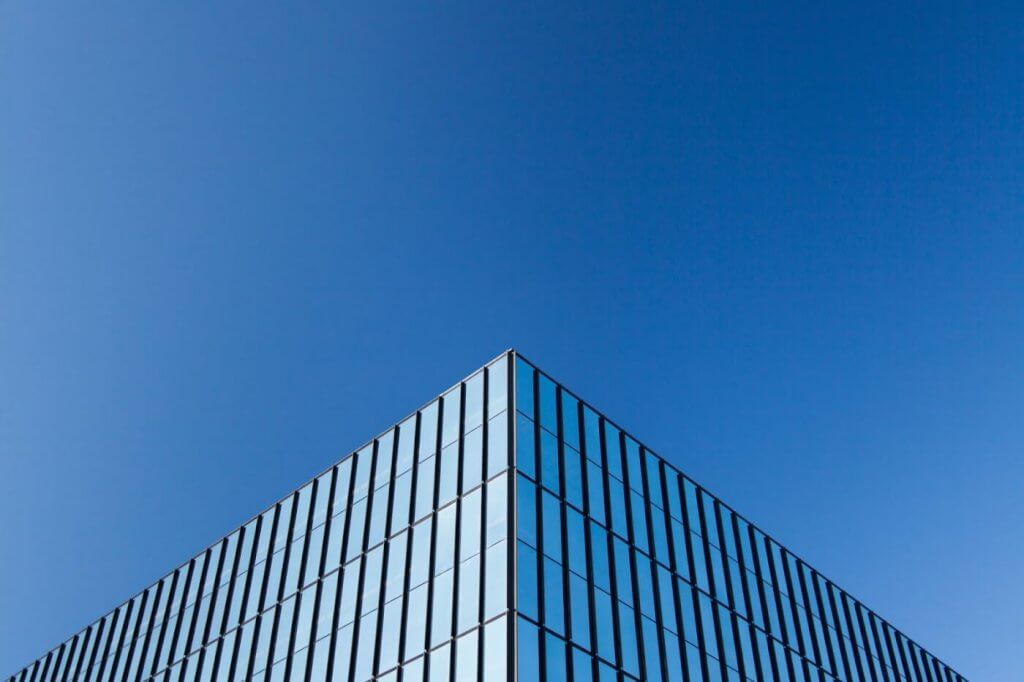 Photo by Silver Style Pictures
The success of the #AtWork campaign shows why we're so smitten with video—as storytellers we understand that there are times when a video is the perfect fit for the message. Would words and photos have been able to capture the beauty and scale of the building? Maybe. And the same goes for telling the stories of the people who help make Bell Works such an amazing place. But we knew showing, not telling, would make the most impact.
"Usually the days before the shoot is all the technical stuff that no one sees, lights, equipment, scheduling, set up," said Altino. "But when you get down to it, for the #AtWork series, we kept things small on purpose. I'm big into show don't tell, and we just showed the people here, enjoying the space."
#AtWork is just one example of why you don't need an all-star cast and crew to make an impactful marketing video today. Dollar Shave Club started with a viral video and is now a billion-dollar brand. You don't need to be a billion dollar corporation with a massive budget and endless resources to make great branded videos. You just need an idea and a camera.
"Sometimes people don't see how they can use video, how to tell the right story," said Altino. "For some people, imagining it is tough. But I could sit in a room with any sort of business and say 'Here are some ideas for you on how to use photos or video.'"
In 2019, users spent a weekly average of six hours and 48 minutes watching videos online, and that number is just going to continue to climb.
Let us help you connect with and build your audience through video.