Style. Influence. Followers. Design bloggers have it all. And you need it.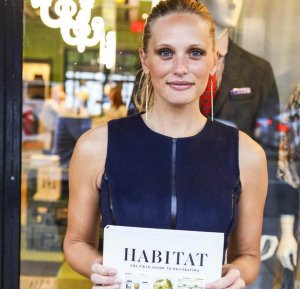 If you've developed a new product or run a boutique design company, the relationships you build with design bloggers with industry clout could be pivotal for your company. When your brand or product appears on their news feeds they lend you their credibility and audience. That can mean new markets, collaborations, and sales.
So how does your boutique design company capture a blogger's valuable attention?
It's simple.
Offer something of value that aligns with their style and personality.
You can download our free template for crafting an email pitch here.
Here are three questions to ask yourself before you call, email or tweet the cool kids in design:
Do your styles and audience align?
Do your homework before pitching these savvy trendsetters because first impressions count.
Pitch bloggers who match your design aesthetic (e.g., modern, traditional, coastal, rustic, southern, industrial, urban, environmental). Make sure the product you're pitching is a fit to increase your chances this blogger will pick you.
To get a design bloggers attention become clear on your brand positioning and compare it with that blogger's perspective. If you sell modern office furniture for millennials, a designer who writes about rustic home interiors is not your target.
But she might be your target if you're selling bespoke tableware.
Here's an example of how we made a relationship with an interior design blogger on behalf of a client, Alberene Soapstone. The company sells slabs of Virginia quarried stone for counters and makes bar and table accessories with remnants.
During the holiday shopping season, we pitched our client's line of natural soapstone tableware to bloggers across the country. I was thrilled to see the ones that responded pretty quickly were my personal favs. From the moment we pitched them, I could see the soapstone chilling stones, cups and plates in their shiny, pretty Instagram feeds.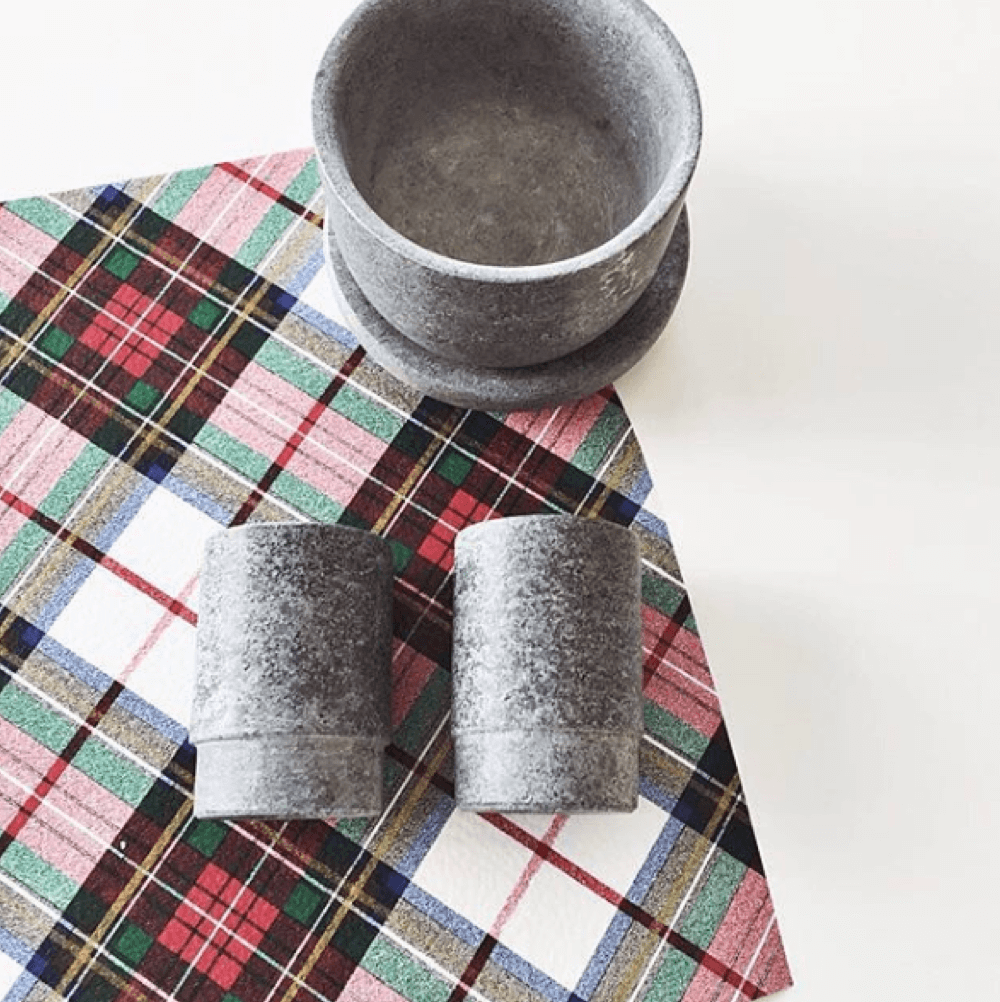 So you bet this tartan lover was smitten when I rolled up on this beautiful pic of my client's soapstone cups on interior designer Kirsten Grove's Instagram account @simplygrove. Kirsten's 49.7k followers (who also love soapstone and tartan apparently) were an ideal community to share these home décor goodies.
They trust Kirsten, love her style and will most definitely check out the products she showcases on social. As a design influencer Kirsten's reach is more valuable than any pricey print ad.
Other bloggers we reached also wrote about their love of the material, which was even more valuable to our client who is ultimately seeking the high value sales of slabs.
Besides gorgeous personally styled pics of the stone cups and chilling stones, blogger, author, and interior designer Lauren Liess wrote, Soapstone, Let Me Count The Ways. (Lauren is featured above with her book Habitat: The Field Guide to Decorating.)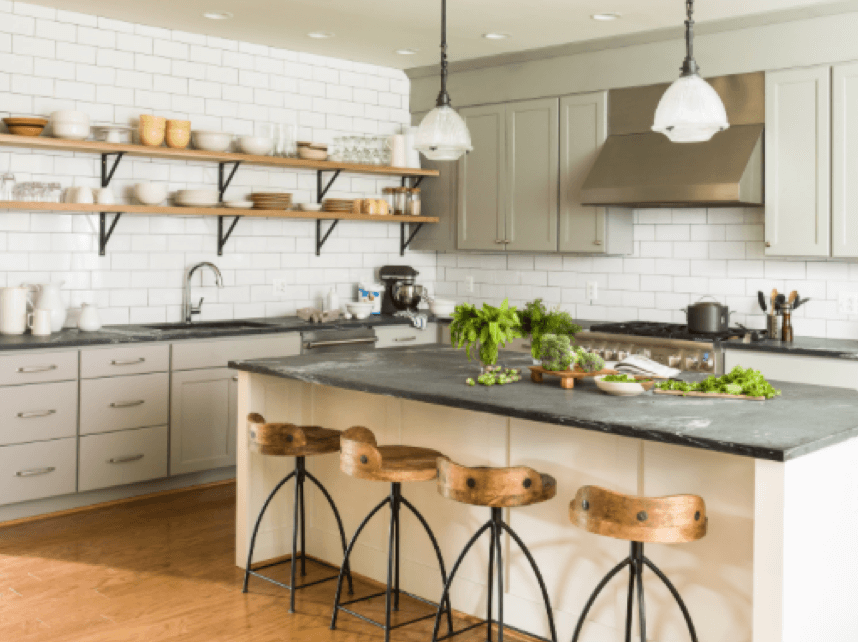 "Soapstone is nonporous, doesn't burn and doesn't require a chemical sealer… And it naturally resists bacteria which is kind of amazing," Lauren said.
Lauren's blog not only increased awareness of our client's product on social media, but it boosted organic (nonpaid) website traffic, and will continue to indefinitely. People Googling soapstone counters will find Lauren's blog and that will continue to drive visitors to our client's site to learn all about soapstone.
Note: You will also need to tidy up your social media accounts (especially Instagram). Treat the pitch like a job interview. No blurry pics. Create a cohesive overall look (give or take a few cat pics like mine @JenSmiga). If you're trying to attract design bloggers, show you're passionate about the same things: fresh designs, color, architecture, sustainable living, etc.
Are you reading her blog? Following and engaging on social media?
So do you read my blog? Don't even wait for this question. Be a reader. Know before you pitch if they've already written about sustainable flooring or ventless fireplaces this month.
Follow bloggers before you pitch them. You'll have a better sense of their interests and the needs of their followers. Become a part of their community if you want to relate to them.
Interior designer Toni Sabatino says Twitter is one of her favorite ways to connect with people where she has 7,000+ followers. She tweets at events or on the go by train and plane. She sees Twitter as an easy and effective way to connect with people. Her interests vary and if you follow her, you'll see her authentic voice shines through – she's into kitchen and bath design, architecture, animals, food, sustainable products and she's an advocate for mental health awareness and female entrepreneurs.
"Twitter helps me keep my finger on the pulse of the design industry while authentically sharing who I am with others," Toni said. "Some designers will just tweet about design but I like to tweet about my other interests as well. This opens up my network."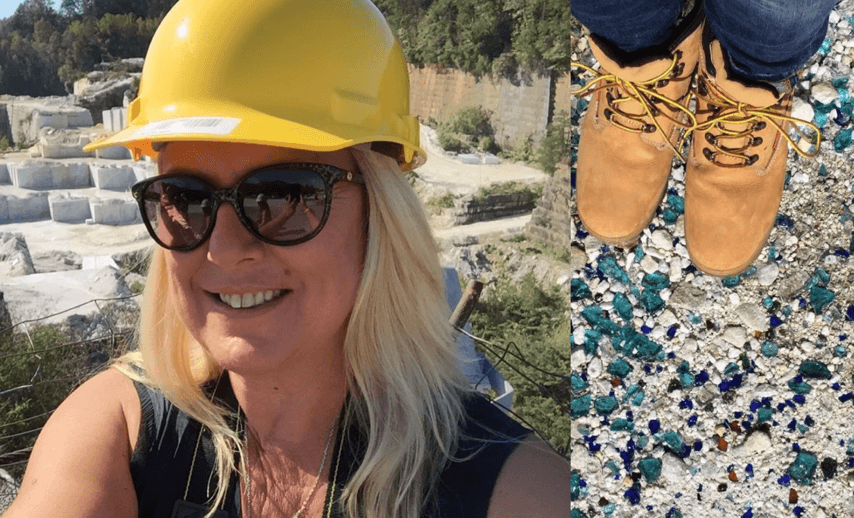 Toni says to get her attention, be yourself and share a product or experience that speaks to her interests.
That's how our client Vetrazzo, a maker of recycled glass countertops began a collaborative relationship with Toni that's led to media coverage and product installations. After connecting on Twitter, Vetrazzo invited her to visit their Tate, GA plant. She shared her experience on her blog during Kitchen and Bath Month. Read about that here.
"The Vetrazzo facility has bags and bags of recycled glass in colors like candy! The beautiful surface gives the term upcycled a whole new meaning! The mix of glass into their secret recipe creates a glistening almost luminescent sort of surface that I just adore! Another item of interest that caught my eye is the new cabinetry hardware from subsidiary Pierre Habitat. The glistening collection of knobs and pulls are truly jewels for the home," Toni said.
But this social connection went way beyond some buzz about a tour.
While on her tour Toni learned about a soon-to-be-released recycled product. She loved it so much she included it in the design of a NY kitchen, which Vetrazzo was able to photograph and then use for its own marketing. The designer now has a trusted material source and the company has a trusted brand ambassador.
By following bloggers on social media and engaging in authentic conversation, you'll also discover other resources for pitching. When Toni and I spoke for this blog she said, "It makes me happy to follow a Twitter account like the Sustainable Furnishings Council. These products are very important to me and to this planet."
(You bet I'll be checking them out next and they may just be my next pitch.)
Take away: Engage in a two-way discussion with bloggers on social media. They'll know you're serious about your love for design and genuinely interested in what they're creating, talking about, or selling.
The more you learn and understand about what a design blogger is talking about, the more credible you'll come off when you two actually connect in real life.
Is your pitch message clear and attractive?
Contacting an eloquent writer and tastemaker can be intimidating. I mean, how does she take all those gorgeous pictures and know exactly how you feel about white paint?
But you can get beyond the anxiety and write that introduction email or direct message if you understand this blogger's perspective (because you've been studying her work) and can make a clear connection between your product and her audience.
Write a brief, personal message with a subject line that makes her want to open. Read about how to do that here.
Without fluff, draft a message that:
Gets right to your point
Succinctly explains your product
Includes attractive photos that speak to her personal style
Thanks her for their time
Will you always get a response? No. But if you've created a relationship with the influencer like we discussed here it's much more likely.
You can get a jump on your pitches with our free email pitch template. It has the framework to get you started on a clickable pitch. Download it here.