It's not new information, but many consumers distrust online brand messaging. Today over 25% of US internet users are currently blocking ads on their devices—and that number is only going to go up. So, who do they trust? Anyone?
Increasingly, that trusted voice is that coming from social media influencers and their brand partnerships. People are intrigued and inspired by these talented creators who share their style and stories. What influencers wear, how they style their homes, and who they partner with can get the attention of their engaged audience who is invested in their daily lives and the stories they tell. Smart brands are looking for opportunities to connect with potential customers by working with influencers to get their products in front of the influencers' followers. But how do brands and influencers find each other? And how do they know it will be a good fit?
"We look for influencers with a strong sense of self and a sophisticated and perhaps unexpected use of color and pattern," said Melanie Hönig, co-founder of home brand SmithHönig. "We're a young brand and our maximalist and colorful aesthetic is not for everyone, so when someone is a match, we nurture and celebrate them, whether it directly relates to our products or not."
The alignment of brand aesthetic and influencer is key for SmithHönig. One of their favorite influencers fell in love with a product and they worked with her to help launch a collection. She didn't have the biggest audience, but she was passionate about the brand. And that mattered more than her audience size.
"We want to know if they really connect with our products," said Hönig. "And does their audience really care about them and their aesthetic? Does their audience want to learn from them?"
Many influencers also increasingly aspire to collaborate with brands as real partners, not simply as a for-hire (and easily replaced) executor who delivers the upstream part of a company's brand strategy.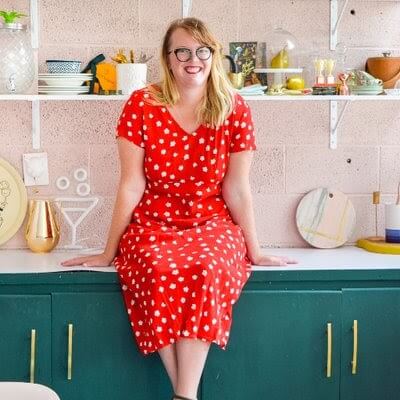 "I approach brand partnerships a few ways: either I've used the product before, in my own time, and want to make an official partnership to promote the product, or I have heard great things from consumers or fellow bloggers,"siad Ariel Garneau, PMQ for Two. "Aesthetic fit and corporate culture also play into my decisions."
Smart brands recognize that these social media influencers should be treated with the same respect as any brand ambassador or partner rather than as just another advertising outlet. As trusted voices in the digital space, influencers are giving brands something nearly invaluable—their credibility.
Download our book, 11 keys to a good influencer relationship, with tips from the influencers themselves.
"I always try to work with brands that relate to the content or subject matter I'm creating," said Sanda Hadzisabic, creator of Design Playbook. "I always ask myself if the brand aligns with my mission/goals/reason for why I have the account. If it's questionable, then I don't do it."
Influencers always appreciate it when they are taken seriously by the brand, both their style and voice as well as their audience insights. This kind of open communication is a process, and one where the brand and influencer get to know, trust and value each other long-term.
Influencers who partner with SmithHönig, for example, can impact on product development, and have commission opportunities. When influencers tell Hönig or company co-owner Kellie Smith that they see an opportunity or a challenge ahead, they're heard. The brand is working on additional virtual events in which they brainstorm and socialize with our influencer team.
"We think of our influencers as part of our extended design family," said Hönig. "We're actively engaged with them and we love when they're engaged with each other, too. We're friends for life."
And as an influencer, isn't that the ultimate goal? To move from someone with an engaged audience to someone with staying power? To become someone who a brand would love to work with long-term? It's like unicorns and rainbows. Both are amazing, but they're even better together.
To learn more about brand partnerships, watch ultraviolet's presentation "Attracting Authentic and Profitable Brand Partnerships" from the Designers On Social Summit.  The program ran from Jan. 27-29, 2021 and featured over 20 other design influencers & social media experts who provided presentations, masterclasses, and Q&As to help you grow your design business.