At ultraviolet we are always looking to the future. That's one reason why we proudly collaborate on an internship program with Marywood University, where Interior Architecture students train with our social media team. One of our beloved interns, Gabriella Nowak, shares her interview with New Jersey interior designer Swati Goorha, a risk taker committed to sustainability and good design.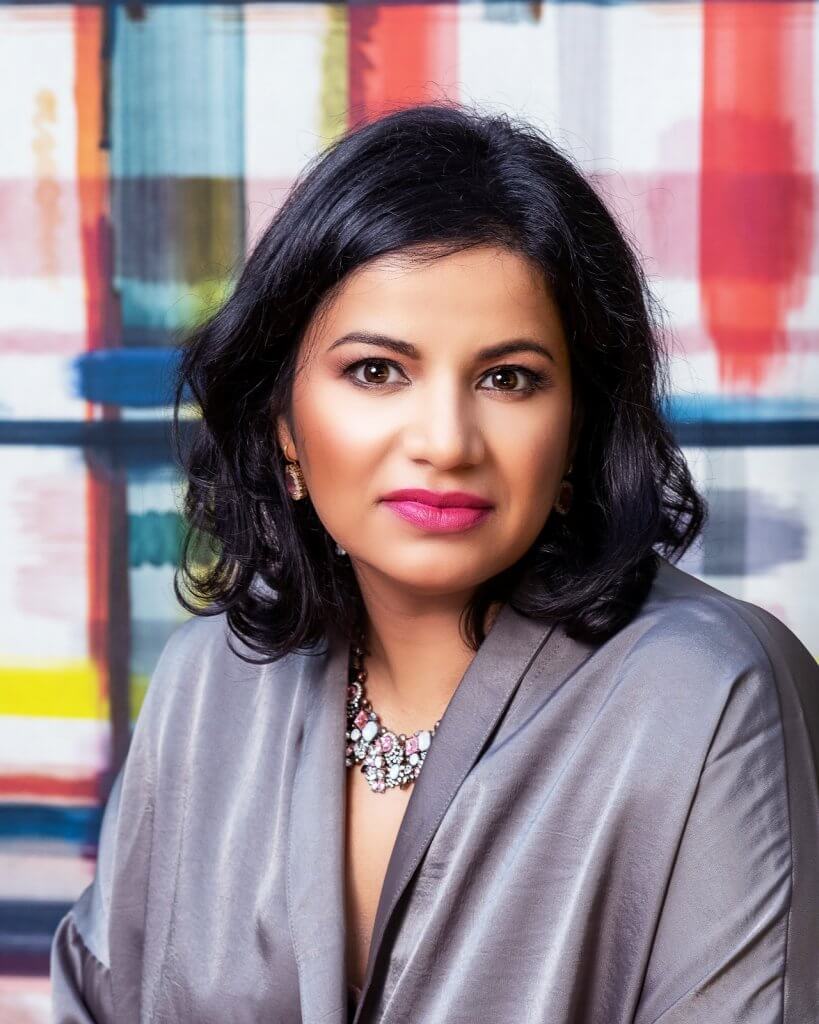 The COVID pandemic made people change their lives and their lifestyles. Living rooms became offices; bedrooms became online schools; and kitchens became-well, more frequently used kitchens. It got people thinking about how they could use their spaces more effectively and efficiently.
While the recent trend is using resources wisely, why not create spaces to serve more than one function?
Functionality isn't the only change: Form has also changed because of the pandemic. Clean, Mid-century modernism is giving way to a more relaxed and comfortable design. It's all about stress relief since anxiety and tensions continue to be high in our post-pandemic world.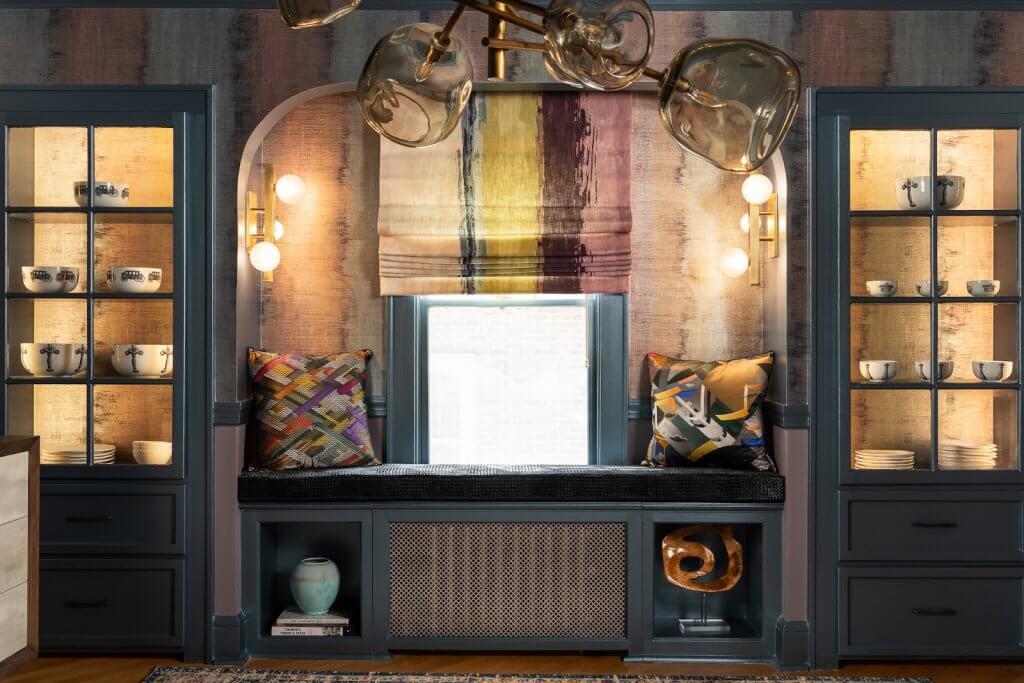 Some of those stresses and tensions come from the environment itself: According to the U.S. Environmental Protection Agency, 10 million tons of furniture go to waste every single year in America. The mentality of throwing things away only to buy new ones is detrimental to the environment, and a shift in perspective may be all people need to begin making strides toward a healthier world.
Award-winning interior designer Swati Goorha. The principal of Swati Goorha Designs is building her business around sustainable interior design. They utilize organic, sustainable products and fixtures alongside antiques and natural products sourced from renewable sources, making conscious decisions about the environment, health, and lifestyle, all under the umbrella of good design. So, we knew she would have the answers to our questions about what the future of sustainable design looks like.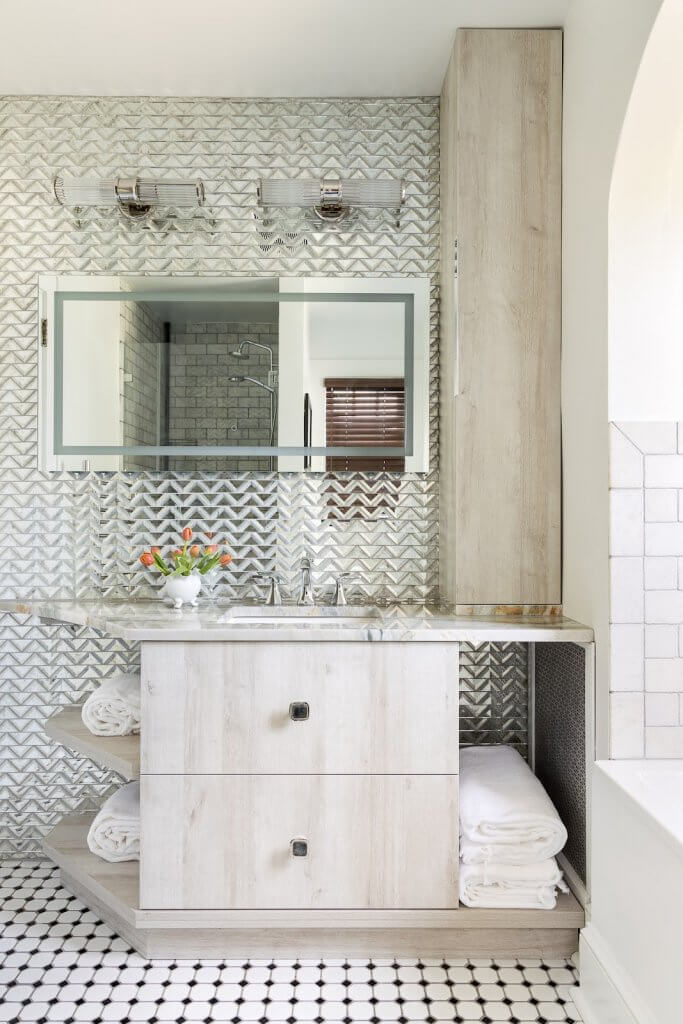 1. What inspired you to pursue more sustainable designs?
The current state of the climate is very close to a climate emergency. I come from a culture where nature is an integral part of living, and respecting and honoring nature is a way of life. My grandfather was a hotelier, and the cooking gas was Methane, produced by a bio-gas plant in his hotels. The hotel was powered with electricity produced by Solar panels. And composting and reusing were a way of life. Solar and alternate energy sources seem like buzzwords, but I grew up with them. And a small energy footprint was always a focus.
2. What has helped you incorporate sustainability into your designs, and what are some challenges you face in maintaining this ethical standard?
"In a world full of excess, it is hard to think about sustainability. And that is the focus we try to bring to our design practice.
We use a lot of antiques. We also use recycled leather made by the furniture industry. We use a lot of local manufacturers to decrease our footprint and not rely on shipping. We also try to keep the original materials and finishes from the building as much as possible not to add more to the landfill. We try to use a renewable wood source like Bamboo. We are also constantly experimenting with various fabrics and materials that are renewable and sustainable, like cork, fruit leather, etc. The aware clients are grateful for our choices, and we market ourselves as a sustainable design firm. However, financially, the sustainability aspect still doesn't significantly influence people's choice of a firm. The design industry is still in the early stage of awareness regarding its impact on the environment and responsibility. We are still 5-10 years behind in people making a conscious choice to design their house with the awareness of being green and having a smaller footprint."
3. Where do you see the future of sustainable design going and how can we influence others to follow suit in their everyday lives?
"A sustainable and environmentally conscious lifestyle is the only way to move forward. The current heat wave ravaging the planet has brought the climate emergency to the forefront. Moving away from fast furniture and building material and focusing on alternate and sustainable energy and building sources must be prioritized. Manufacturing locally for a smaller carbon footprint and responsibly using natural resources is the only way to move forward."
4. How have you seen design trends change since the pandemic?
"The impact of the pandemic has been significant. Now a house's function has changed from a place to entertain and retire after a long day into a home office, home school, home gym, a chef's kitchen, and beyond. As a result, the importance of creating a safe abode that functions well for our day-to-day lives has become central to our lives.
We have also seen an emphasis on home supporting the well-being of its inhabitants. Focus on Biophilic design, bringing the outdoors in through plants, green walls, calming water elements, and fireplaces have become essential to homes.
The notion of a house as a sanctuary is also reflected in how various colors, materials, and layouts contribute to an environment that promotes well-being. The grey and white spaces that were great for resale but not particularly practical and uplifting if you have to spend an extended period indoors are on their way out. Progressively, we will see a need to express individuality with color and patterns. There will be a shift in mood affecting color palettes. Like greens, blues, and earth tones, colors found in nature all promote a feeling of peace, calm, and well-being."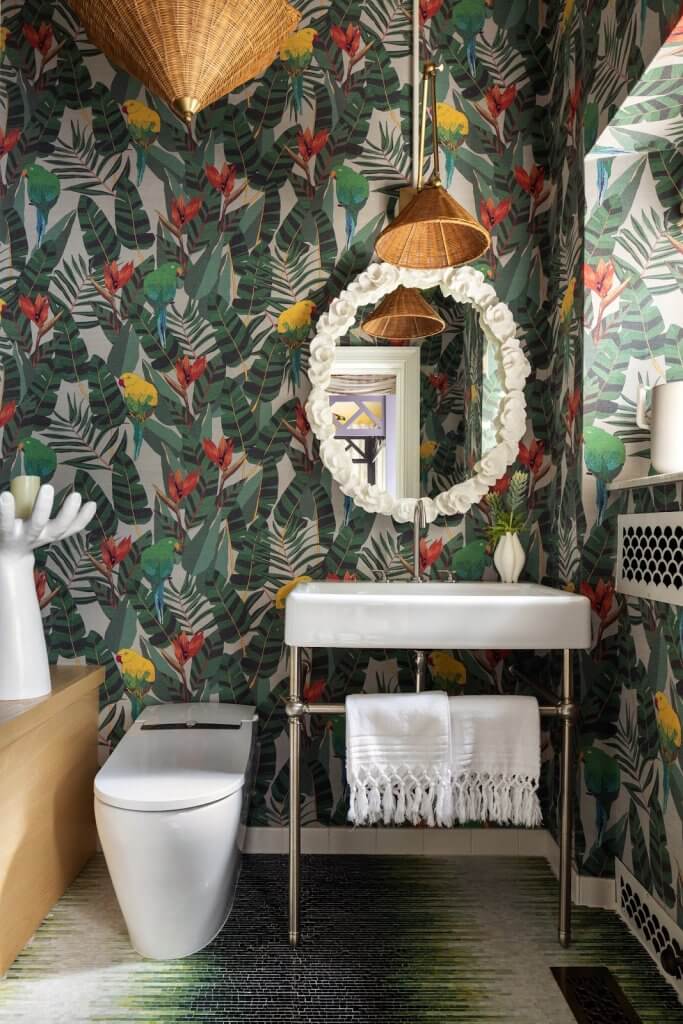 See what Swati Goorha's favorite showrooms, new products, networking events, and more are when she joins High Point Market Authority's Instagram Takeover during fall market, Oct. 22-26. Get an inside look at her favorite finds, new friends, and more when she and 14 other industry tastemakers share their behind the scenes look on the trade show's official Instagram page @highpointmarket